3 min read
Director, Marketing Americas, AML RightSource - US, Remote

AML RightSource : February 10, 2023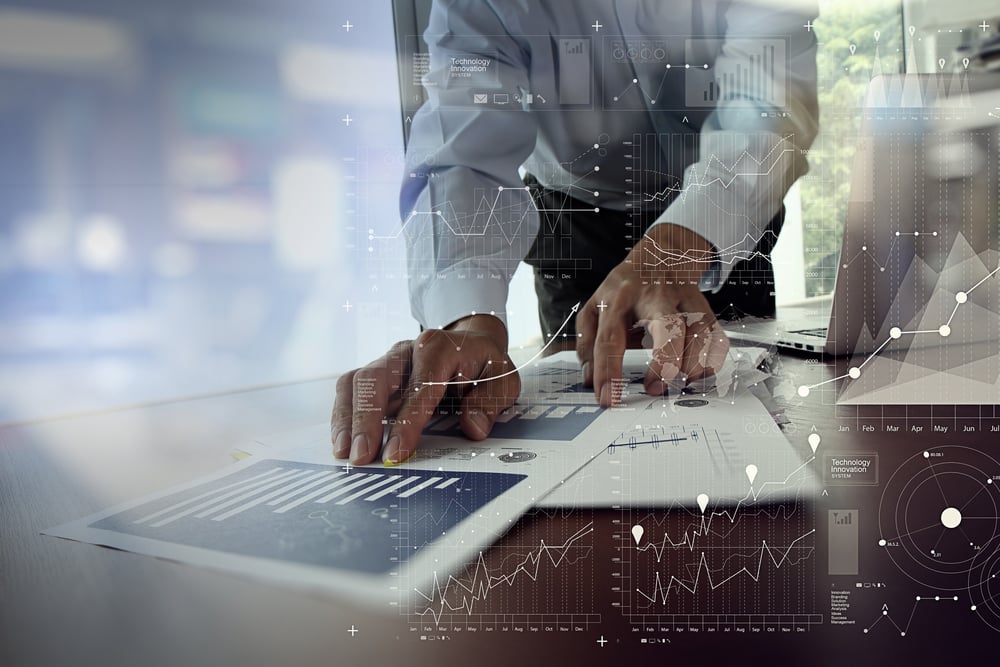 Job Description
As a key member of the AML RightSource Leadership Team you will be responsible for developing the strategy and overseeing the execution of the marketing function responsible for the Americas region- including all aspects of our through-the-line advertising, acquisition, retention and strategic MarComm needs. This role will lead a dedicated group marketing team as well as working closely with the Product Development and Sales teams to understand customer needs, define brand positioning, develop, and execute multi-channel marketing campaigns, as well as generate communications and collateral that reflects the company brand, messaging and thought leadership position.
This role will require a senior marketing professional with strong critical thinking, organization, and communication skills who is also comfortable in holding the group marketing function to account to deliver while under pressure. This senior leader will need to work collaboration with internal teams across content, analytics, marketing, and technology functions to ensure an aligned and successful strategy can be implemented.
In this role you will:
Develop a clear group marketing strategy by partnering with senior product, sales and technology stakeholders across the group that will launch and grow our range of products and services.
Direct the integration of our brand strategy to align our brand portfolio through a rebranding initiative, ensuring a consistent brand experience across all aspects of the company including a new enterprise-led web experience.
Build and scale a world-class marketing team with members who are experts in the customers, the channels, and the communications to our target audiences.
Define personas and buyer journeys utilizing data, research, and insights to optimize the marketing funnel and ultimately improve our sales outcomes.
Partner with sales to develop sales plays and GTM programs that help drive the pipeline, find new buyers, and cross-sell into existing accounts.
Drive ongoing analysis of the group marketing teams performance to ensure optimal investment which will ensure strong market penetration, marketing differentiation and the best ROI.
Devise and implement data-led acquisition strategies optimizing the sales funnel.
Reach our target customers, globally, including financial institutions, banks and fintechs to provide notable leads using multiple channels (paid social, SEM, eDM, press etc.)
Manage the reporting and marketing ownership of our CRM system to be able to actively measure, report and devise strategies around growth including CAC, LTV, funnel optimisation and other appropriate econometrics.
Generate annual plans for growth around our focus propositions and regions and execute those campaigns within budget, on time and on brand.
Provide regular market and performance updates that feed back into the product function to allow the market-fit optimization of our propositions and offerings.
Primary Responsibilities
Direct and develop all marketing strategies in close partnership with lines of business based on evolving customer insights, product offering roadmaps, and the competitive/market landscape.
Establish near and long-term marketing objectives, plans, and policies globally, as well as the reporting of all performance and KPI outcomes related to the function's objectives.
Recruit, retain and manage the marketing team including performance management, developing OKRs and personal development plans.
Strategically lead initiatives focused on generating growth and cross-selling amongst prospects and existing customers.
Required Qualifications
10+ years of experience in marketing, including at enterprise B2B SaaS,

with demonstrated success leading top-performing marketing teams within high-growth companies.

Undergraduate degree in Marketing, Business, or related field
5+ years in a leadership position, managing a team
Experience in professional services, financial services industry, or highly-regulated industries
Commercialization and product launch experience
Understanding of the wider strategic marketing goals and skillset with the ability to support, compliment and challenge marketing peers to get the right results
Strong business acumen, solid understanding of commercial imperatives, results oriented
Superior communication skills, both written and verbal
Strong organizational skills and the ability to juggle multiple priorities and deadlines
Preferred Qualifications
Strong entrepreneurial spirit, highly collaborative, able to express ideas readily, manage change fluidly, able to influence and identify opportunities
Normal Working Hours and Conditions
Core business hours are generally 8:00 am – 5:00 pm. However, this position will require work to be performed outside of normal business hours based on Company operations.
Physical Requirements
Primary functions require sufficient physical ability and mobility to work in an office setting; to stand or sit for prolonged periods of time; to occasionally stoop, bend, kneel, crouch, reach, and twist; to lift, carry, push, and/or pull light to moderate amounts of weight; to operate office equipment requiring repetitive hand movement and fine coordination including use of a computer keyboard; to travel to other office locations and to verbally communicate to exchange information.
AML RightSource is an equal opportunity employer. We celebrate diversity and are committed to creating an inclusive environment for all employees.