Media Screening Made Easy
Banks, FinTechs, and financial institutions are becoming increasingly uneasy as they attempt to manage customer relationships and related risks. Bankers worry about the next crisis, FinTechs worry about regulation, and providers worry about fraudsters — but these concerns can be mitigated! As a manual operation, the monitoring of negative news is both time-consuming and often inaccurate, typically recording upwards of 95% false positives. But, at AML RightSource, we have a more effective and efficient approach.

AML RightSource offers a cutting-edge cloud-based Adverse Media Monitoring solution that applies artificial intelligence technology to improve high-precision searches for potentially illegal activities and reputational risks. We provide comprehensive coverage, even across emerging markets, from quality curated sources, which offers your business peace of mind, knowing it's done everything it can to manage both internal (compliance) and external (regulatory) risks.

Full Integration and Effective Alerts
Our AI-Powered Adverse Media Monitoring service runs in the background, gathering information in 98 languages across 15,000+ media sources, including those in emerging markets. This helps your company stay one step ahead by identifying real risks instead of false positives. Daily, monthly, annually … whatever your monitoring needs are, our Adverse Media Monitoring solution can help you identify risky activity as it happens.
We screen everything using keyword flags and natural language processing (NLP) techniques, ensuring that you're only finding legitimate entities connected to your customer base. All this functionality is made possible thanks to our application programming interface (API-first) approach — you can add the media data sources that you're interested in working with before we get started or as our partnership grows.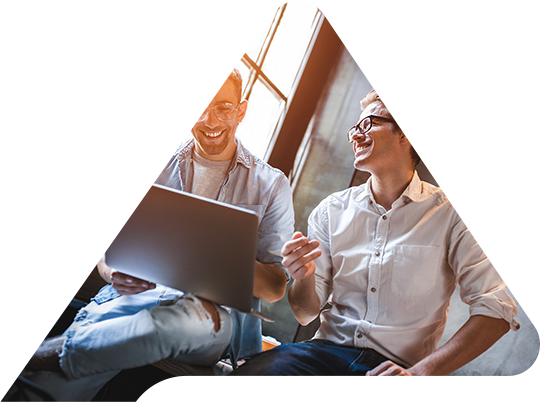 AML RightSource Adverse Media Monitoring Offers:
Peace of mind through Al-powered automated monitoring that is dynamic and auditable.
Instant access to AML RightSource's proprietary media library across 220 jurisdictions and well over one billion articles.
Resource efficiency and a focus on business activities through easy-to-use dispositions and better-targeted results.
The ability to use our Adverse Media Monitoring in-platform experience or directly consumed and managed through APIs.
The ability to help you speed up revenue during onboarding, as well as offloading of risk during the customer lifecycle.
Please talk to us about your media monitoring challenges so we can find the optimal solution for you.

Efficient Checks and Prompt Action
By drawing from the latest data science, the focus of our Adverse Media Monitoring service has been driven to produce fewer false positive results. Precise search results significantly reduce the likelihood of employees reviewing irrelevant alerts and increase the speed with which identified risks can be addressed. Multiple entities can also be monitored simultaneously in one workflow.
Adverse Media Monitoring Capabilities:
Identifying Risk at a Global Level
We're proud of the global reach and innovative technology we have at AML RightSource. Establishing the ability to monitor 15,000+ global news and data sources in 98 languages — 24 hours a day, seven days a week — is just part of our story. Discover more about other ways we can help reimagine your compliance below.
Case Studies
Our renowned services and technology have helped organizations across the globe by providing crystal-clear visibility in areas of financial crime and third-party risk. Here are a few examples of how we've done it.
Let's Connect
Want to talk to one of our AML professionals about how we can help with your situation? Ready to make your financial institution fully compliant? Fill out the form below and we'll be in touch.