AI-Powered KYC Enhanced Due Diligence Reviews
Whether it's driven by regulatory policy or your customer experience strategy, due diligence is vital for any bank to run effectively. Imagine being able to automate the critical task of collecting, reviewing, and documenting high-risk know your customer (KYC) data and overlaying it with transaction data, pattern behaviors, and transacting counterparties in one easy-to-consume report.
AML RightSource's AI Automated Due Diligence technology offers a unique approach to the challenges of complying with KYC reviews. Built on the latest artificial intelligence (AI) technology, our AI Auto Due Diligence has the power to transform the process of conducting due diligence and reviewing your high-risk entities. By unlocking the speed and efficiency that automated technology brings, AML RightSource can significantly reduce the costs of your due diligence operations.
Reduce the time it takes to periodically review your customers by as much as 50%.

Empowering Analysts to Make Better Decisions
Our powerful AI Automated Due Diligence solution will automatically examine your customers and their counterparties to extract and organize large volumes of data from multiple sources ranging from transaction records and adverse media to sanctions updates and global watchlists. Your teams can export and review a comprehensive, entity-specific risk report that can be used to both enhance and speed up the risk-based decision-making processes.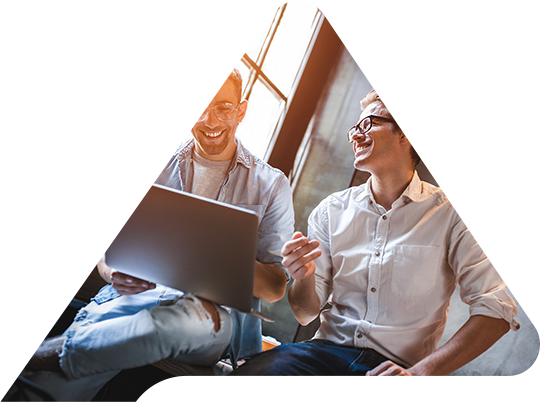 AML RightSource's AI Automated Due Diligence Offers:
Advanced activity analysis of transaction type, jurisdiction, counterparties, and more using innovative AI and machine learning (ML) technology.
The ability to develop customizable risk ratings that will match your compliance policy and evolve as you do.
A customized, consistent, comprehensive, and reliable KYC report that can be shared and edited.
A comprehensive audit trail of your process and visibility across a wide variety of risk data variables.
The peace of mind that high-risk entities are truly high-risk through smart analytics and innovative data processing.
Speak to our team about how our advanced AI Auto Due Diligence solution could make a difference to your business.

Reduce the Time it Takes to Periodically Review Your Customers by as much as 50%

AI Automated Due Diligence Capabilities:
Financial Compliance Expertise
We know how important it is for an organization to meet its financial compliance obligations with confidence. Our service offering is perfectly in tune with today's legislative requirements, not just in terms of KYC due diligence but across a wide variety of other compliance functions. Click below to discover more.
Case Studies
Our renowned services and technology have helped organizations across the globe by providing crystal-clear visibility in areas of financial crime and third-party risk. Here are a few examples of how we've done it.
Let's Connect
Want to talk to one of our AML professionals about how we can help with your situation? Ready to make your financial institution fully compliant? Fill out the form below and we'll be in touch.