Automate Your Transaction Alert Investigations using AI
AML RightSource's AI Automated Investigator technology helps organizations gain control over their investigation costs while speeding up their alert investigation process. It also reduces false positive results, so your analysts can work on the cases that really matter.
By using artificial intelligence (AI) to review and interrogate risk-related entity and counterparty data, we transform the investigation process by automating every step of a traditional investigation while leaving the investigator in total control of the end outcomes.
Reduce the time to investigate and score alerts by up to 70%.

Get Smart with Your Data
Identifying and acting against bad actors starts with good data. We've built artificial intelligence, machine learning, and other advanced techniques that analyze your structured and unstructured data from internal systems and global open sources.
Our AI Automated Investigator follows a consistent investigative structure and has been proven to produce results that can be used to run, review, and process your transaction monitoring alert investigations. This removes any variation in analyst quality and enables analysts to focus on where they add the most value: making decisions.
Our customizable AI-generated reports give you additional confidence, eliminate mistakes being made by human investigators, enhance the ability to quickly identify and adjudicate false positives, and find the real financial crime risks.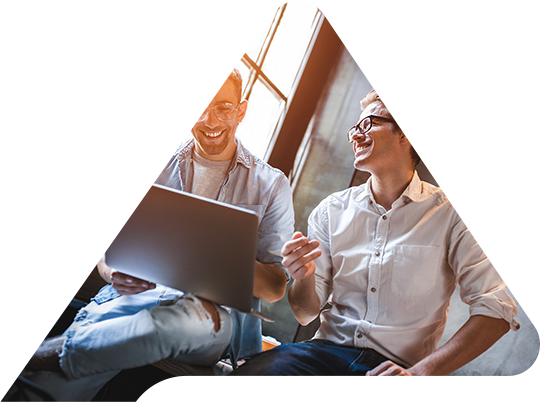 AML RightSource's AI Automated Investigator Offers:
Advanced AI analysis of transaction pattern behaviors and related counterparties to identify true financial crime risks.
The ability to complete high-quality alert investigations faster and enabling staff to make better decisions.
Customized financial crime investigation reports (FCIRs) that match your policy.
Visibility across a wide variety of risk data variables.
The peace of mind that transaction monitoring alert decisions are based on robust data and smart analytics.
Speak to us today about how our AI Auto Investigator can innovate your transaction alert investigation process.

Customers Experience up to a 70% Saving in their Investigation Time
AI Automated Investigator Capabilities:
A partnership that gets results
We recognize the importance of strong collaboration, which is why we stop at nothing to establish strong partnerships with all our clients. We make it our business to listen to feedback and to support our partners' success in any way we can through our industry-leading services and technology solutions.
Case Studies
Our renowned services and technology have helped organizations across the globe by providing crystal-clear visibility in areas of financial crime and third-party risk. Here are a few examples of how we've done it.
Let's Connect
Want to talk to one of our AML professionals about how we can help with your situation? Ready to make your financial institution fully compliant? Fill out the form below and we'll be in touch.