More Than Just KYC
When a bank or financial institution struggles to keep up with its Know Your Customer (KYC) obligations, it's not uncommon to fall behind or build up backlogs when it comes to mandatory client reviews. We know that delays or oversights can potentially expose a business to substantial long-term risk or regulatory sanctions.
Our Entity Enrichment and Monitoring solution turns entity data collection and monitoring into a controlled process that can alert you to changes. By validating these changes, you can reduce the need for outreach or repetitive manual processes. At the same time, create auditable, event-driven actions that ensure you not only adhere to your KYC obligations but also generate risk-based decisions that benefit your business.

Always Up-to-Date
Our state-of-the-art technology helps to keep entity information about your customers and their related parties up to date. Whether it's a change for a low-risk retail customer or a high-risk international manufacturer, awareness of those changes can significantly impact your organization's view of the risk.
We provide a comprehensive solution through the integration of multiple data providers covering diverse jurisdictions all while ensuring the details that matter to an entity profile are enriched with any available data. Whether it's data from corporate registries, market-leading data providers, or other third-party sources, such as stock exchange data sources, our approach is to help you balance value and automation for continual event monitoring.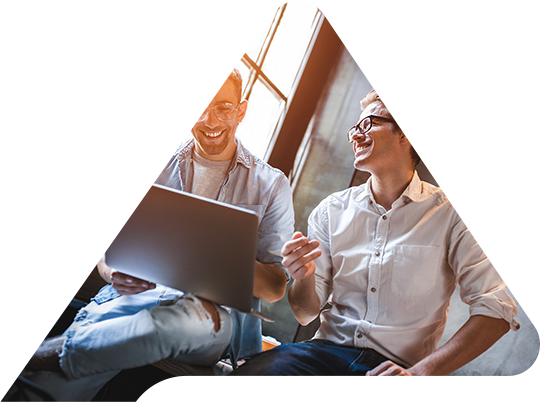 AML RightSource Entity Enrichment and Monitoring Offers:
Ongoing structured data change enrichment and monitoring to support your onboarding and KYC review process.
The integration of multiple data sources, including unstructured documents, to ensure you can match your policy to our monitoring process.
An entity-centric interface and profile structure that offers a robust, fully transparent audit history of all activities and changes.
The ability to schedule data refreshes, tailored to entity type and automated risk profiling to make your business efficient and effective.
The ability to push data into our platform and consume it back into your customer relationships management (CRM) or customer lifecycle management (CLM) system through our easy-to-consume application programming interfaces (APIs).
Please talk to us about your KYC and entity enrichment strategy today and see the power of our solution for yourself.

A Global Solution for a Global Economy
Our fully optimized Entity Enrichment and Monitoring technology enables a fully global process, supporting today's world of multi-layered interactions. Entities are often distributed across multiple jurisdictions, meaning vital corporate data is highly decentralized. This has evolved the monitoring and enrichment challenge into a truly international task. Make your KYC processes easier through a digital-led, automated Entity Enrichment and Monitoring solution.
Entity Enrichment and Monitoring Capabilities:
Innovation That Drives Results
The pressing need to stay one step ahead of impending risk drives everything we do and has a huge influence on the technology we deploy to support our partners. We never stand still, and our innovative thinking means partners can always rely on us to deliver fit-for-purpose service solutions.
Case Studies
Our renowned services and technology have helped organizations across the globe by providing crystal-clear visibility in areas of financial crime and third-party risk. Here are a few examples of how we've done it.
Let's Connect
Want to talk to one of our AML professionals about how we can help with your situation? Ready to make your financial institution fully compliant? Fill out the form below and we'll be in touch.