Be the First to Know
With international conflicts and regional instability affecting many parts of the globe, the watchlists that financial institutions use to identify new and ongoing entity risks constantly change. Surveillance has never been more important for safeguarding against financial crime risks and ensuring regulatory compliance.
At AML RightSource, we offer an innovative, effective, and automated Risk Screening and Watchlist Monitoring solution that provides assurance and compliance with current laws in this ever-changing global landscape.
With official data sources providing entity information about sanctions, politically exposed persons (PEPs), state-owned entities (SOEs), conduct lists, and mentions on government lists, we can monitor for changes and updates quickly and efficiently. With an application programming interface (API-first) approach, we can integrate existing out-of-the-box sources or preferred licensed lists you wish to search and monitor.

Powerful Technology Unlocks Results
We understand how important time is when it comes to identifying risk. Our automated screening capability utilizes the latest technology so that you receive only the most relevant results. Whether it's the FBI's watchlist or SOEs in a risky jurisdiction, we can immediately notify your onboarding, customer reviews, or investigations team of an identified risk. We can even incorporate the data and alerts into your customer relationship management (CRM) or customer lifecycle management (CLM) system with our easily consumed APIs.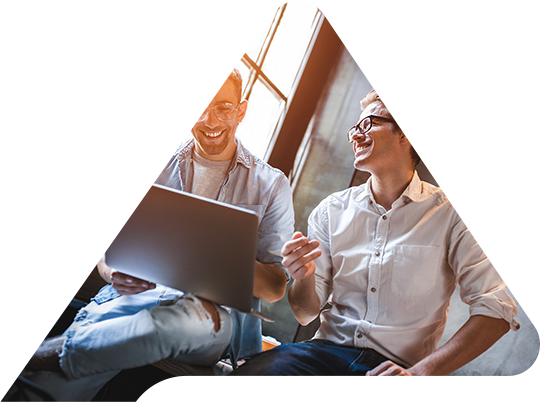 AML RightSource Risk Screening and Watchlist Monitoring Offers:
Dynamic, customizable automated screening reassurance from high-quality data, wrapped around an optimized user experience.
A reduction in the manual screening burden for employees by delivering results directly to them first.
Combined data across watchlists, sanctions, SOEs, and PEPs, resulting in a single disposition screen linked directly to your entity in question.
The power to identify risk quickly and make prompt decisions across your entire customer portfolio.
Contact us today to talk to us about your specific risk monitoring requirements.

Efficiency Amid Complexity
Financial institutions turn to our state-of-the-art Risk Screening and Watchlist Monitoring service to boost their risk identification and detection of results and lower the number of analyst-hours lost to manual surveillance. By removing the need for organizations to manually set up workflows for each entity, our intelligent software allows you to group multiple entities into cohorts that can be automatically run against customized criteria using specific workflows.
Organizations and compliance teams can save both time and money when they employ automated efficiency instead of spending countless hours locating every relevant detail themselves. Our innovative solution also helps minimize the number of false positives returned to streamline alerts, investigations, and, ultimately, decision-making.
Risk Screening and Watchlist Monitoring Capabilities:
Your Financial Compliance Covered
We know how important it is for your organization to meet its financial compliance obligations with confidence. Our service offering is perfectly in tune with today's legislative requirements, not just in terms of risk and watchlist monitoring but across a wide variety of other compliance functions. Click below to discover more.
Case Studies
Our renowned services and technology have helped organizations across the globe by providing crystal-clear visibility in areas of financial crime and third-party risk. Here are a few examples of how we've done it.
Let's Connect
Want to talk to one of our AML professionals about how we can help with your situation? Ready to make your financial institution fully compliant? Fill out the form below and we'll be in touch.