Financial Crime Advisory
With decades of industry experience, our global team of experts is known for having a deep understanding of how to maintain compliance and navigate risk. By combining this expertise with cutting-edge technology, we develop custom solutions to provide optimal results.
Proven Advice. Customized Solutions.
From partnering with hundreds of clients, our team has the expertise to identify gaps in compliance programs and quantify their impact. Our skilled experts are here to work closely alongside your team to design solutions specifically tailored to your compliance needs.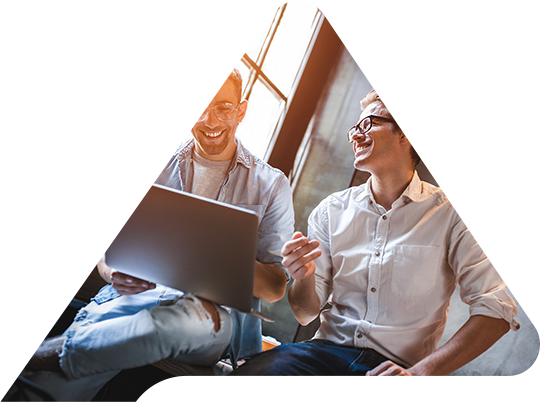 Financial Crime Advisory that Delivers in Many Ways:
Providing strategic guidance from global experts.

Assisting with software vendor selection and implementation.

Identifying data issues and blind spots in your financial crime detection program.

Helping you build a comprehensive, enterprise-wide risk assessment (EWRA) to support an effective anti-money laundering (AML) strategy based on your risk profile.

Providing best-practice guidance and implementing screening and monitoring tools.

Analyzing your current monitoring system and helping to plan for a new AML, anti-fraud, or sanctions automation system.
Taking Compliance to a New Level
It's difficult to keep up with ever-changing regulations. Many factors affect your company's compliance efforts, whether it's because of insufficient training resources, a lack of understanding of new regulations, limited internal expertise, or outdated legacy systems. Our experts and deep knowledge of what current technology is available can get you back on track.

Transaction Monitoring System Validation and Optimization
Reviewing goals and limitations.

Performing any necessary migration to new technology systems.

Realizing goals and objectives.

Evaluating and reporting results.

Independent Program Review
Evaluating your compliance program.

Identifying areas needing remediation.

Addressing the quality of your BSA or AML program (record-keeping, SARs and timing).

BSA and Sanctions Policy and Procedure
Providing expert resources to address AML and BSA requirements.
Providing expert resources to update operations, processes, and procedures.

Enterprise-Wide Risk Assessment
Helping establish appropriate risk management processes with adequate controls.

Ensuring you have both human and technical support to address risk areas.

Training Delivered from Talented Industry Experts
Selecting and implementing software vendors.

Identifying blind spots.

Developing and implementing processes.

Imparting industry knowledge and experience.
Our advisory services have helped financial institutions for decades. Please take a moment to fill out our contact form to begin the conversation about how our experts can help you.
Case Studies
Our renowned services and technology have helped organizations across the globe by providing crystal-clear visibility in areas of financial crime and third-party risk. Here are a few examples of how we've done it.
Tell Us More
We'd welcome the opportunity to learn more about your business and how we can help. Please fill out the form below and we'll have one of our specialists reach out to you soon.