One Version of the Truth
Whether it's customer due diligence, enhanced due diligence, or investigation reports, our guided workflow due diligence technology can increase the efficiency of your analysts and give your business the reassurance that regulatory requirements are being met.
Our cloud-based solution, Navigator, translates your detailed policy into one or more customizable workflows. These help structure, simplify, and automate the critical tasks of collecting, reviewing, and documenting investigations or due diligence.
Our solution brings together over 23,000 high-quality, integrated data sources — from corporate registries, negative news, legal documentation, list screening, and more — into a single interface. By following a defined workflow, you can ensure your risk and compliance policy is implemented in the same way, every time, by every analyst.
The output from each workflow is a comprehensive, entity-specific risk report that analysts can use to enhance and speed up their risk-based decision-making. By unlocking the speed and efficiency that our guided due diligence technology brings, we can reduce the time it takes to assess and investigate entities by as much as 40% and significantly reduce errors by as much as 73%.

Flexible Software, Faster Time to Revenue
The software at the heart of our Guided Due Diligence solution is highly flexible to meet varied regulatory requirements and speed up opportunities for revenue across customer due diligence, enhanced due diligence, and many types of financial crime investigations.
Custom workflows can easily be created and used in various ways for different jurisdictions, segments of your organization, and more. Our technology solution enables you to generate risk-based reports that are highly focused, purpose-driven, and consistent.
Reports are then created in a format that can be easily stored, shared, and reviewed within the platform, reducing the chances of tasks being duplicated and any inefficient use of your resources and time.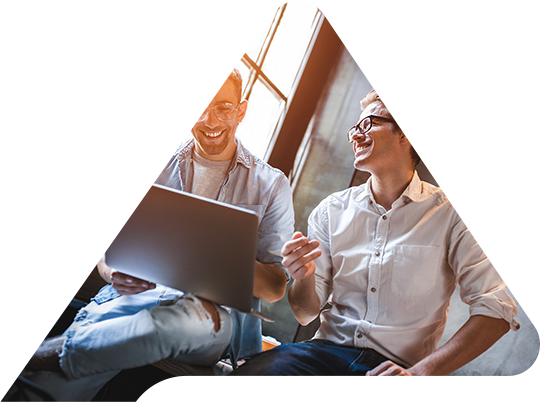 AML RightSource Guided Due Diligence Offers:
One version of the truth that any and all teams can use to conduct due diligence or anti-money laundering (AML) investigations.
Central control so the defined process and compliance policy is maintained.
Reassurance that regulatory requirements are being met and can be readily evidenced.
Improved analyst efficiency and effectiveness, helping reduce cost or manage workloads.
A single interface that brings together all your trusted sources into a customized report template.
Speak to us today about how our Guided Due Diligence solution can enhance your investigation and due diligence operations.

23,000 Data Sources in One Place
With so many data sources available to support risk identification, many banks and financial institutions struggle to consolidate and interrogate the data streams they have.
By utilizing 23,000 data sources, information from 200+ jurisdictions, and the ability to conduct risk searches in nearly 100 languages, we're redefining what Enhanced Due Diligence means – and the results that can be achieved.
The combination of accessing all information in one location and the intelligent use of our data integrations in a structured workflow empowers investigators and analysts to make more intelligent decisions and reduce errors during investigations. Improvements of up to 73% have been recorded by some of our largest clients.
Guided Due Diligence Capabilities:
Case Studies
Our renowned services and technology have helped organizations across the globe by providing crystal-clear visibility in areas of financial crime and third-party risk. Here are a few examples of how we've done it.
Let's Connect
Want to talk to one of our AML professionals about how we can help with your situation? Ready to make your financial institution fully compliant? Fill out the form below and we'll be in touch.