AML RightSource offers staffing and consulting services to financial institutions and non-bank financial institutions to help them comply with specific compliance regulations. We serve banks, payment exchanges, cryptocurrencies, fintech and many other types of financial institutions. Staffing services are most often needed to assist customers with Transaction Monitoring and Reporting (TMAR) and Enhanced Due Diligence (EDD) projects. Financial Crimes Advisory is introduced when customers require assistance with executive level issues.
We are the leading professional services firm that specializes solely in solutions for AML/BSA and financial crimes compliance needs. We have the sophistication and infrastructure to serve clients of all sizes. We deliver remotely to reduce costs for both short and long-term engagements.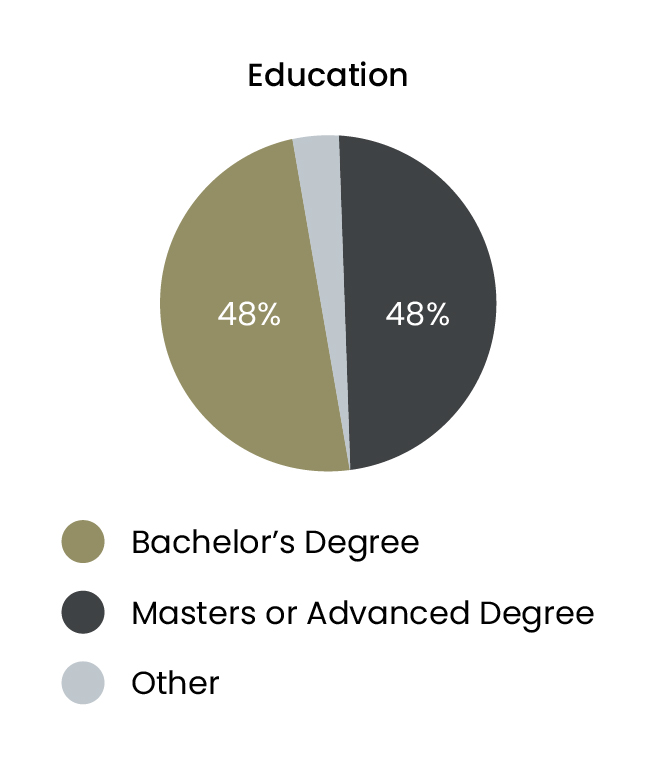 Our people set us apart
AML RightSource's bright, motivated employees are specially selected and trained for the job. We have a proven model for identifying and recruiting professionals with strong analytical skills, who are committed to working hard and gaining experience. Our team's special training and focus on AML/BSA analysis distinguishes us from competitors who most often rely on temporary staffing firms or employees with unrelated experience to complete projects.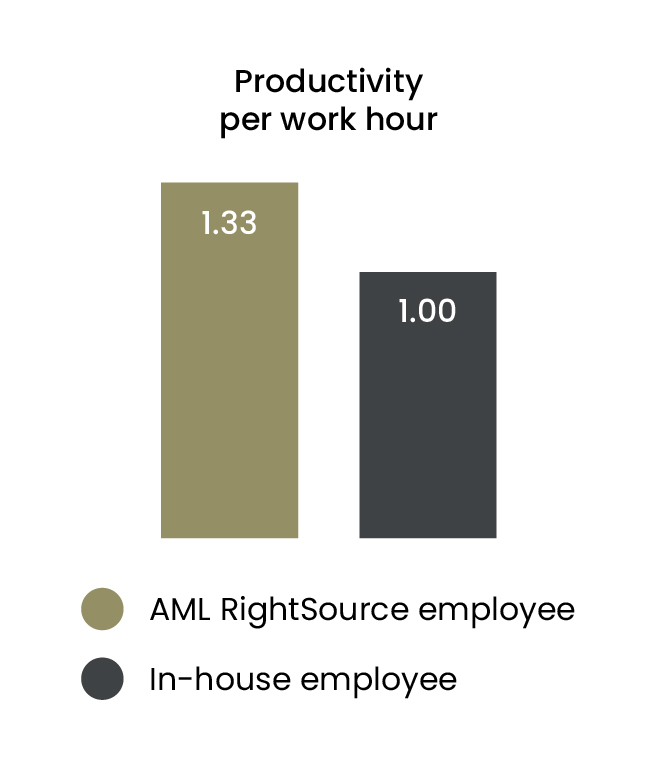 We deliver superior value.
Partnering with AML RightSource gives you improved service and cost advantages over in-house compliance teams or traditional staffing or consulting firms. We have a 100% proven and verifiable record of delivering successful outcomes.
Proven effective and efficient.
Because our analysts are full-time employees with relevant skills, we can offer greater day-to-day control over workflow, deadlines and quality of service. Your work is completed at a comparable or faster pace leaving your employees free to focus on value-creating tasks.
Optimum security and fast implementation
Our IT professionals leverage our robust IT and remote facility infrastructure to ensure the security of your information while minimizing disruptions to your workplace. You can be confident that data never leaves your environment and work gets done to your specifications.
Improved economics
We are able to deliver value to our clients in many ways. In an inherently unpredictable environment, we can quickly provide qualified staff - no recruiting costs, no down time. Our flexibility in staffing to your needs means you just pay for what you need, whether those needs are short or long term. You are charged only for worked hours - no vacation, sick, or holiday time. Our staff are specialists - they are fast, accurate, and productive. Finally, working from our offices in Ohio, Arizona and New York, we have a lower cost structure than many "money center" cities.
Delivering you industry insights
Our work with institutions of all sizes in the banking, financial services, and online payments industries gives us an in-depth understanding of industry trends, and we use that knowledge to shape a more effective service offering for you. We have experience working with banks, payment exchanges, cryptocurrencies, fintech, and many other types of financial institutions.