Tailored and Effective Due Diligence
Organizations need a complete understanding of the reputational and regulatory risks inherent in third-party populations to make sound decisions about new partnerships. But without the right technology-based solutions, compiling valuable intelligence can be overly complex and time-consuming.

Blue Umbrella, part of AML RightSource, is the leading provider of third-party risk management solutions that supports a risk-based approach to due diligence that can continuously adapt to ever-changing business requirements and regulations, giving our partners peace of mind as their business evolves over time.

A Mammoth Task Made Simple
Traditional due diligence methods involve your team manually reviewing and analyzing vast amounts of information in silos across the organization. Today's globalized world makes it almost impossible for large groups to maintain a manual review process, which can lead to duplicative efforts, inconsistent methodologies, and potential risk.
Language barriers and the inevitable fragmentation of business intelligence further add to the complexity and cost involved. High-risk third parties onboarded outside of corporate policy or without the appropriate level of review and due diligence can cause significant legal liability and reputational damage to an organization.
Blue Umbrella's third-party due diligence technology, Status, provides you with the ability to request risk intelligence reports suitable for all risk levels in all global markets. Gain peace of mind by knowing potential risks are being investigated and analyzed by highly trained and experienced subject-matter experts using the most timely and accurate global sources.
Created by Blue Umbrella's in-house team of multilingual experts and research analysts — located in six centers across the globe — with access to proprietary and open-source databases, our reports are tailored specifically to a customer's needs.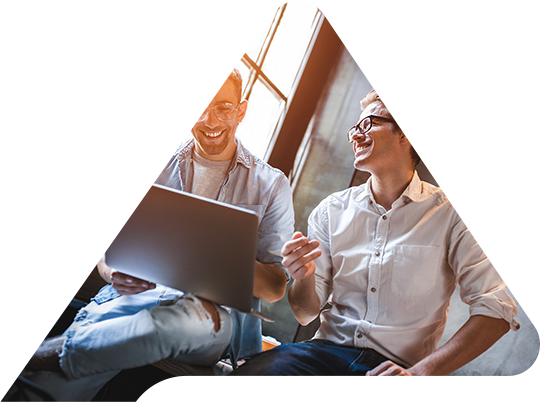 Blue Umbrella's Third-Party Due Diligence Offers:
Customized in-depth or lighter report scopes.
A single source of truth for orders, reviews, and refreshes.
Seamless integration with client systems via our application programming interfaces (APIs).
Consistent and comprehensive reports based on trusted sources.
Access to Blue Umbrella's experts in third-party risk and compliance solutions.
Speak to a member of Blue Umbrella today and see how we can help you with your third-party due diligence needs.

Researching the Risk to Reduce Your Own
Failing to conduct reasonable third-party due diligence can result in enormous risks, financial consequences, and reputational damage. Organizations are often inadvertently left open to risk when it comes to abiding by both domestic and international sanctions and a myriad of other risks, which change at a moment's notice.
Our adaptive technology eliminates risk exposure by fully integrating into our partners' existing processes and systems and offers quick and easy access to all key data in one impressive platform.
Third-Party Due Diligence Capabilities:
Tailored Solutions For Precise Objectives
Our third-party due diligence solution uses people and technology to produce quality insight and intelligence. This is just one example of how we can use our expertise to create tailored partner service solutions that meet risk identification and compliance objectives.
Case Studies
Our renowned services and technology have helped organizations across the globe by providing crystal-clear visibility in areas of financial crime and third-party risk. Here are a few examples of how we've done it.
Let's Connect
Want to talk to one of our AML professionals about how we can help with your situation? Ready to make your financial institution fully compliant? Fill out the form below and we'll be in touch.