Third-Party Media Monitoring Mastered
Companies need the latest technology to keep up with the world of ever-expanding media. Our innovative and efficient third-party media monitoring technology is powered by AI and provides an automated and customizable solution, with continuous targeted searches spanning global news 24/7.
A weak adverse media monitoring system allows for serious reputational, financial, and regulatory risks to be missed, potentially exposing your organization to brand damage.
Full and effective media screening is vital to protect a business, its customers, and its partners. With intelligent technology, this can be time-efficient and allow businesses to focus on more revenue-related activities.

Protecting Your Business from Third-Party Risk
Our streamlined Third-Party Adverse Media Monitoring solution helps protect organizations from risk through the ongoing, automated search and identification of negative news that alerts them to potential risks. Blue Umbrella's state-of-the-art platform, known as Status, reduces false positives, offers an intuitive and flexible workflow, and records all interactions for your review.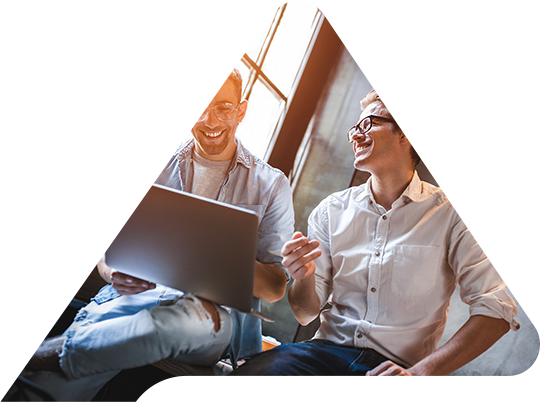 Third-Party Adverse Media Monitoring Offers:
AI-powered technology that cuts through the noise.
Up-to-date content that captures structured and unstructured data generated on a global scale in local languages.
A range of highly-valuable and robust API integration options and capabilities.
Coverage of risk categories, including corruption, financial crime, tax evasion, social and labor, and many more.
Robust triage workflows to assess and track risk.
Multiple search options within our platform, including bulk upload and integration options.
Speak to a member of the team at Blue Umbrella to see how our third-party media monitoring can help your business.

A Future-Proof Solution
Our sophisticated technology is tailored to today's requirements and tomorrow's needs.
Our intuitive interface integrates with existing third-party data systems, allowing structured and unstructured information to be continuously updated and generated on a global scale in a plethora of local languages.

With a full audit trail covering all findings and the generation of false positives significantly reduced through natural language processing (NLP), organizations can rely on the accuracy and relevance of the data, both now and in the future.
Third-Party Media Monitoring Capabilities:
Case Studies
Our renowned services and technology have helped organizations across the globe by providing crystal-clear visibility in areas of financial crime and third-party risk. Here are a few examples of how we've done it.
Let's Connect
Want to talk to one of our AML professionals about how we can help with your situation? Ready to make your financial institution fully compliant? Fill out the form below and we'll be in touch.