3 min read
Senior Analyst, AML RightSource - Oklahoma City, OK, US

AML RightSource : July 14, 2023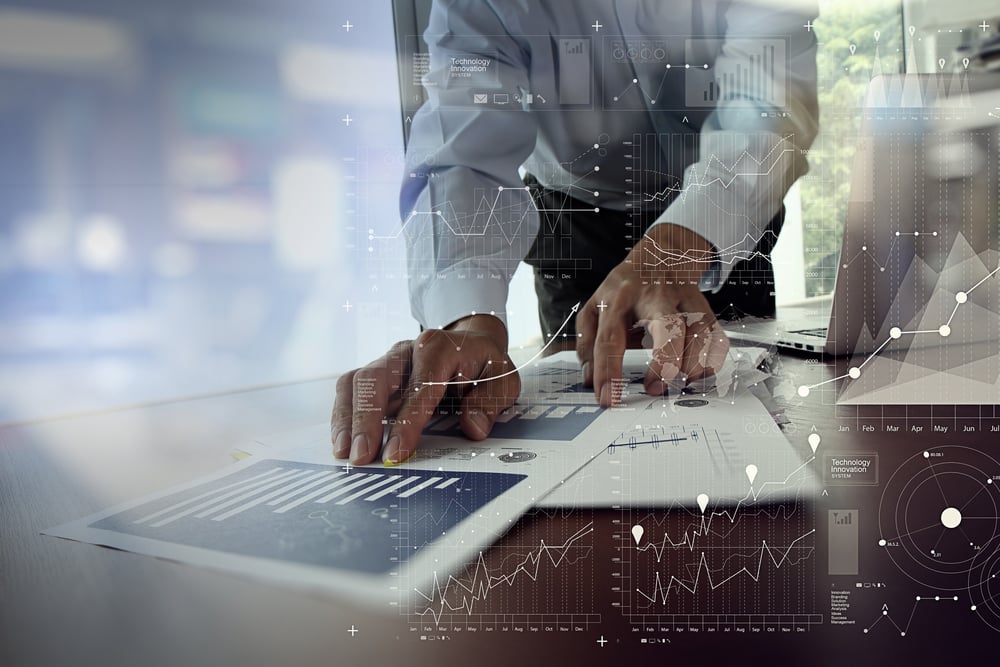 Job Description
About AML RightSource
We are AML RightSource, the leading technology-enabled managed services firm focused on fighting financial crime for our clients and the world. Headquartered in Cleveland, Ohio, and operating across the globe, we are a trusted partner to our financial institution, FinTech, money service business, and corporate clients.
Using a blend of highly trained anti-financial crime professionals, cutting-edge technology tools, and industry-leading consultants, we help clients with their AML/BSA, transaction monitoring, client onboarding (KYC), enhanced due diligence (EDD), and risk management needs.
We support clients in meeting day-to-day compliance tasks, urgent projects, and strategic changes. Globally, our staff of more than 4,000 highly trained analysts and subject matter experts is the industry's largest group of full-time compliance professionals. Together with our clients, we are Reimagining Compliance.
About the Position
A Senior Analyst I works with our clients (banks and non-bank financial institutions) to provide advice and counsel in order to help them fight financial crime and mitigate financial crime risks. The purpose of this role is to detect and investigate unusual financial activity by performing both quality control work related to the work of our Associate Analysts, and performing his/her own detailed monitoring of account activity and ensuring compliance with regulatory policies, operational policies, and/or reviewing client files for the purpose of performing Know your Customer (KYC) Procedures. In short, you are on the front-line of making decisions as to how to keep clients compliant with applicable law and regulations.
As a Senior Analyst I, you research and analyze various sources of data and provide written summaries of recommendations and conclusions as it relates to the identification of suspicious or unusual financial activity and/or reviewing client files for the purpose of performing Know your Customer (KYC) Procedures.
You may perform quality control activities, supervisory responsibility on occasion and be responsible for ad hoc communication with client. You will need to exercise discretion and judgment in the work, and you must be able to work efficiently and independently in a fast-paced, dynamic environment.
Primary Responsibilities
Identify data anomalies and red flags for money laundering, terrorist financing, fraud, sanctions violations, and escalate for second level review.

Verify the identity of clients to understand the nature and purpose of their relationship with the financial institution for the purposes of performing Know your Customer (KYC) Procedures, escalating where appropriate for second level review· Ability to perform quality control work as needed.

Assist with advanced tasks including communication with clients, analyzing production data and creating client specific aids and training.

Independently assist analyst with workflow items and administrative tasks as they arise.

Submit written work product for review by AMLRS and client-led quality control teams, make the requested adjustments as necessary, and apply the feedback going forward.

Adhere to all designated timeframes and procedure to ensure on time and accurate completion of work.

Work and contribute in a team-oriented and collaborative environment.

Adhere to and comply with all applicable, federal and state laws, regulations and guidance, including those related to Anti-Money, as well as adhering to company policies and procedures and client requirements.
Required Qualifications
Bachelor's Degree with 2-3 year of relevant AML/BSA experience.

Strong oral communication skills and ability to produce narrative and written summaries clearly synthesizing recommendations and conclusions.

Strong analytical, problem solving and organizational skills.

Proficient in Microsoft Excel, Microsoft PowerPoint & Microsoft Word, with ability to learn new technologies quickly.

Ability to multi-task, work independently and as part of a team, establishing cooperative and collaborative working relationships.
Preferred Qualifications
Professional Certification

Strong knowledge of banking industry and related regulations and laws.

Strong entrepreneurial spirit, highly collaborative, able to express ideas readily, manage change fluidly, able to influence and identify opportunities for improvement.
Normal Working Hours and Conditions
Core business hours are generally 8:00 am – 5:00 pm. However, this position may require work to be performed outside of the core business hours based on Company operations across different time zones.
Physical Requirements
Primary functions require sufficient physical ability and mobility to work in office setting; to stand or sit for prolonged periods of time; to work at a computer for a minimum of eight hours; to occasionally stoop, bend, kneel, crouch, reach, and twist; to lift, carry, push, and/or pull light to moderate amounts of weight.; to operate office equipment requiring repetitive hand movement and fine coordination including use of a computer keyboard and mouse; to travel to other office locations and to communicate with other.
AML RightSource is an equal opportunity employer. We celebrate diversity and are committed to creating an inclusive environment for all employees.