Frankly Speaking
An AML RIGHTSOURCE Podcast Production.
Enjoy our AML RIGHTSOURCE Podcasts
Meet Your Frankly Speaking Podcast Hosts!
FRANK H. EWING, Esq.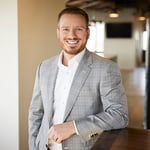 Mr. Ewing serves as Chief Executive Officer of AML RightSource. He is a licensed attorney and an anti-money laundering expert with comprehensive professional experience in global consulting, banking, and law.
Mr. Ewing has extensive hands-on experience in the areas of anti-money laundering compliance, regulatory enforcement actions, regulatory affairs, internal audit, commercial litigation, corporate investigations, fraud, and risk management.
Mr. Ewing earned his undergraduate degree at LeMoyne College in Syracuse, New York and his juris doctor at the University of Buffalo Law School.
ELLIOT BERMAN, JD

Mr. Berman serves as Creative Director for AML RightSource. He is an expert in anti-money laundering compliance and a frequent conference speaker; he also has extensive experience in issues that affect business organizations and financial institutions. Mr. Berman has advised financial services companies on numerous issues including governance and strategic planning. He served as General Counsel for a regional financial services holding company; during his tenure he was responsible for the coordination of legal services to the company and its subsidiaries, for oversight of the company's corporate compliance function, governance matters, shareholder relations, enterprise risk management, corporate security and loan review. Mr. Berman is a past member of the board of directors of the National Automated Clearing House Association (NACHA) and the Wisconsin Automated Clearing House Association (WACHA).