2 min read
AML RightSource Announces Appointment of Don Fort to Advisory Board

AML RightSource : November 16, 2020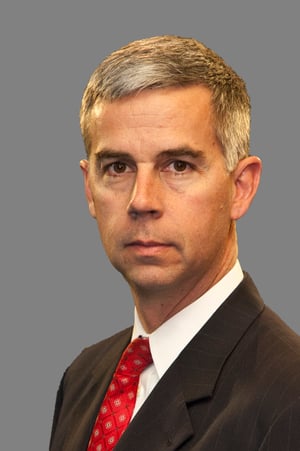 AML RightSource is pleased to announce the appointment of John D. (Don) Fort to the company's Advisory Board. Mr. Fort is the former Chief of the Internal Revenue Service's Criminal Investigation (CI) Division and is now the Director of Investigations at Kostelanetz & Fink, LLP. In this role, he assists clients facing governmental investigations involving all manner of alleged financial and economic crimes, including tax controversies or suspected tax crimes, money laundering, and Bank Secrecy Act violations. Mr. Fort also is involved in conducting internal investigations and advising clients on compliance regimes.
In noting Mr. Fort's appointment, Frank Ewing, AML RightSource CEO stated, "Having Don Fort join our Advisory Board provides us with another nationally recognized expert, who brings immense knowledge and insight and adds another valuable dimension to the Advisory Board."
Mr. Fort's time in law enforcement included overseeing investigations of some of the most significant financial crimes involving tax evasion, sanctions evasion, money laundering, bribery, international corruption, bank malfeasance, cyber and cryptocurrency crimes, and terrorist financing.
As Chief of IRS-CI from 2017 to 2020, Mr. Fort modernized IRS-CI by developing cutting-edge, data-centric methods of detecting criminal non-compliance through algorithms and other models. Mr. Fort also significantly expanded IRS-CI's capabilities in cyber-crime and cryptocurrency investigations and expanded the agency's international presence and footprint. Mr. Fort led IRS-CI in identifying and investigating over $11.5 billion in tax loss and $14.8 billion in other criminal proceeds.
Mr. Fort began his IRS career in 1991 as a Special Agent in Baltimore, Maryland, and later served as Supervisory Special Agent in Orlando, Florida; Senior Analyst and Acting Director, Office of Special Investigative Techniques; Assistant Special Agent in Charge of the Baltimore and Washington, D.C. Field Offices; Special Agent in Charge of the Philadelphia, Pennsylvania, Field Office; and Deputy Director of Strategy, IRS-CI Headquarters.
Mr. Fort entered the Senior Executive Service in January 2011, when he was appointed to serve as a Director of Field Operations–the position he held until his appointment as Deputy Chief, IRS-CI. In 2020, Mr. Fort was the recipient of the ACAMS Public-Private Partnership Award.
The Advisory Board provides AML RightSource and the overall AML community with advice, counsel, and thought leadership on a variety of issues including enhancing global anti-money laundering (AML) and financial crime prevention practices and promoting private-public partnerships throughout the globe.
John Byrne, AMLRS Executive Vice President and Chairman of the Advisory Board, added "I was privileged to work with Don on several projects and events that were successful due to the partnership he championed. We are grateful that he will be bringing that essential commitment to our Board and the AML community writ large."
In addition to Mr. Fort, the other members of the Advisory Board include Nicolas Choules-Burbidge, Marilú Jiménez, Rick Small, Melissa Strait, and chairman, John Byrne.