2 min read
AML RightSource Reimagines Compliance with a Powerful Brand Refresh

AML RightSource : January 09, 2023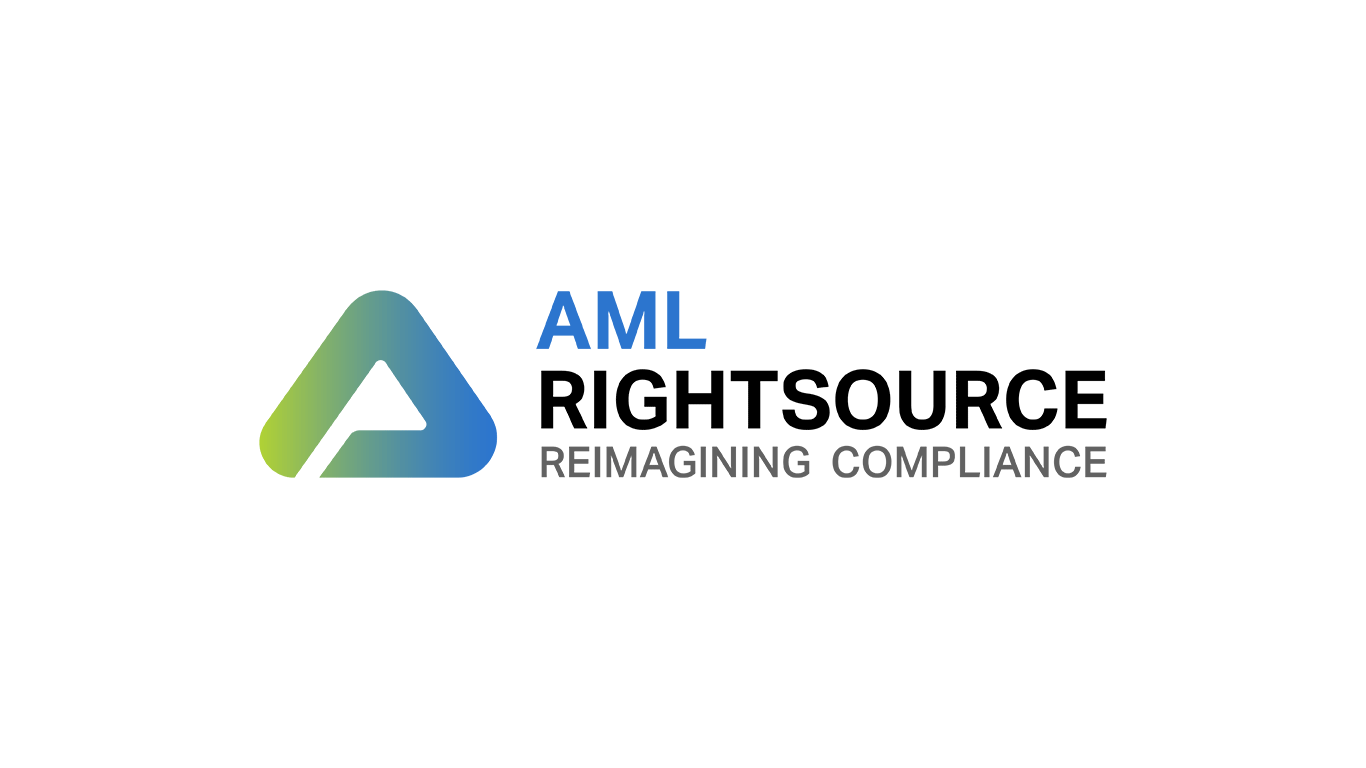 Rebranded and backed by cutting-edge technology, AML RightSource confirms its proposition and unparalleled productivity as an end-to-end tech-enabled AML solutions partner
AML RightSource, the leading global provider of Anti-Money Laundering ("AML"), Know Your Customer ("KYC"), and Bank Secrecy Act ("BSA") compliance solutions, unveiled its new brand which reflects the company's global transformation and the integrated nature of its financial crime compliance portfolio.
The new look and feel of the combined brand speaks to the united power of AML RightSource's tech-enabled managed services, advisory consulting, and advanced technology solutions. It also represents a consolidation of the Passcon, QuantaVerse, and Arachnys brands, which were acquired by AML RightSource in 2021. Blue Umbrella, which provides third-party governance solutions, will be retaining its renowned brand, but refreshing its logo and messaging in lockstep with the AML RightSource rebrand.
"We are incredibly excited about our new brand which reflects the integrated and global power of AML RightSource," explains Tracy Mortenson, President. "By combining our industry-leading expertise with our cutting-edge technology, we are partnering with our customers to truly optimize their compliance teams and processes."
Inspired by an arrow, the new logo has a modern, clean and colorful look that is representative of movement and advancement. The new brand tagline 'reimagining compliance,' articulates the innovative vision AML RightSource brings to its customers' compliance programs.
"We want people to understand what we can do and the power of our unified solutions. Our new brand is better equipped to now tell the whole story. For example, AML RightSource employees, backed by our technology, can execute a four-hour investigation process in half that time," says David McLaughlin, Executive Vice President of Technology Sales. "This new approach can be deployed in days and is easily expanded to other compliance tasks, multiplying productivity and cost savings. This is what reimagining compliance is all about and why AML RightSource is better positioned than anyone to be a partner in the fight against financial crime."
AML RightSource is a true end-to-end financial crime solution partner
With the right technology and people, AML RightSource can work in parallel, replace and/or overlay onto existing processes and systems to improve compliance operations and efficiencies.
"Making it clear to the market what we offer is paramount to continuing our incredible growth story," says Jeff Hehr, Chief Commercial Officer. "AML RightSource is focusing on more clearly communicating how we help our customers and their financial crime compliance programs truly succeed."
"There is a rapidly increasing number of openings for skilled financial crime investigators that compliance professionals are struggling to fill," continues Hehr. "Fortunately, AML RightSource has over 4,000 people in 17 offices across the globe to help customers face these hiring challenges. In addition, we have introduced technology that helps modernize and streamline financial crime compliance processes, resulting in greater accuracy and efficiency. Some clients have achieved an incredible 73% reduction in errors and 40% savings in time thanks to AML RightSource. With this rebrand, we are hopeful we will be able to share that message more broadly."
About AML RightSource, LLC
AML RightSource is the leading technology-enabled managed services firm focused on fighting financial crime for our clients and the world. AML RightSource provides custom solutions to financial institutions, FinTechs, money service businesses, and corporations. Using a blend of highly trained anti-financial crime professionals, cutting-edge technology tools, and industry-leading consultants, AML RightSource assists clients with their AML/BSA, transaction monitoring, client onboarding (KYC), enhanced due diligence (EDD), and risk management needs. We support clients in meeting day-to-day compliance tasks, urgent projects, and strategic changes. Our global staff of more than 4,000 highly trained analysts and subject matter experts is the industry's largest group of full-time compliance professionals. AML RightSource is headquartered in Cleveland, Ohio. For more information, visit www.amlrightsource.com.
* November 2021 Gartner survey of more than 3,500 employees. According to Gartner*, US average employee turnover in 2022 alone could be in the region of 20%, meaning important roles in anti-money laundering and compliance could see 1 in 5 investigators leave their current positions.
Media Contact:
Mark Tordik
Broadpath for AML RightSource
mtordik@broadpathpr.com
732-763-3078