1 min read
AML RightSource Welcomes Director of Managed Services Nicholas Spagnole

AML RightSource : February 28, 2022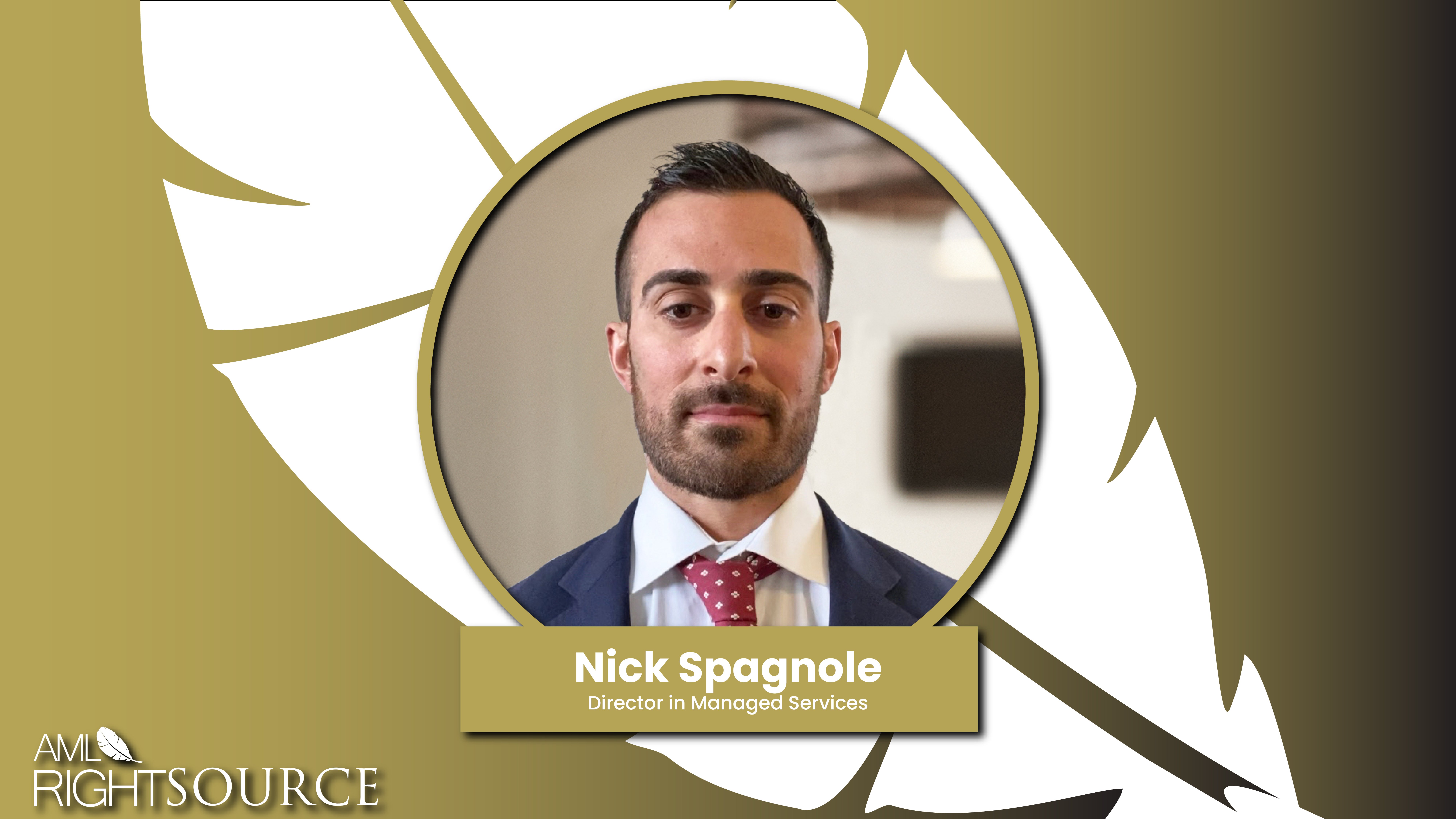 AML RightSource ("AMLRS"), the leading firm focused on fighting financial crime for clients and the world, is pleased to announce that Nicholas Spagnole has joined the company as Director of Managed Services. In this role, he will support the company's client delivery practice, including managed services and advisory.
Spagnole has almost ten years of experience in the global BSA/AML industry at both traditional financial institutions and FinTechs. He first joined Citigroup in 2013, during the rapid growth of their Financial Crime Compliance program. While there, he played an integral role in developing Citigroup's new control framework, in addition to working with other key aspects of the BSA/AML program. Following his tenure at Citigroup, he held leadership positions at various FinTechs, including Global Anti-Money Laundering Officer at Evo Payments and BSA Officer for N26. At both companies, he successfully developed and enhanced their BSA/AML programs to ensure compliance and effectiveness.
Spagnole received his bachelor's degree in criminal justice from Stockton University and became ACAMS certified in January 2018. He currently resides in Long Island, NY with his wife and son.
"Nicholas has an exceptionally strong background in BSA/AML investigations and regulatory compliance, as well as extensive experience overseeing large financial investigation units," said CEO Frank Ewing. "He will be a true asset to AMLRS, and we look forward to having him onboard."
"AML/BSA is more vital than ever in the financial services industry and there is heightened regulatory scrutiny that comes along with it," shared Spagnole. "AMLRS prioritizes providing the best service possible for clients and I look forward to being part of the team."
About AML RightSource, LLC
AML RightSource is the leading technology enabled managed services firm focused on fighting financial crime for our clients and the world. AMLRS provides custom solutions to financial institutions, FinTechs, money service businesses, and corporations. Using a blend of highly trained anti-financial crime professionals, cutting edge technology tools, and industry leading consultants, AML RightSource assists clients with their AML/BSA, transaction monitoring, client onboarding (KYC), enhanced due diligence (EDD), and risk management needs. We support clients in meeting day-to-day compliance tasks, urgent projects, and strategic changes. Our global staff of more than 3,000 highly trained analysts and subject matter experts is the industry's largest group of full-time compliance professionals. AML RightSource is headquartered in Cleveland, Ohio. For more information, visit: www.amlrightsource.com.