1 min read
AML RightSource Welcomes General Counsel Alexandra Lugo

AML RightSource : April 11, 2022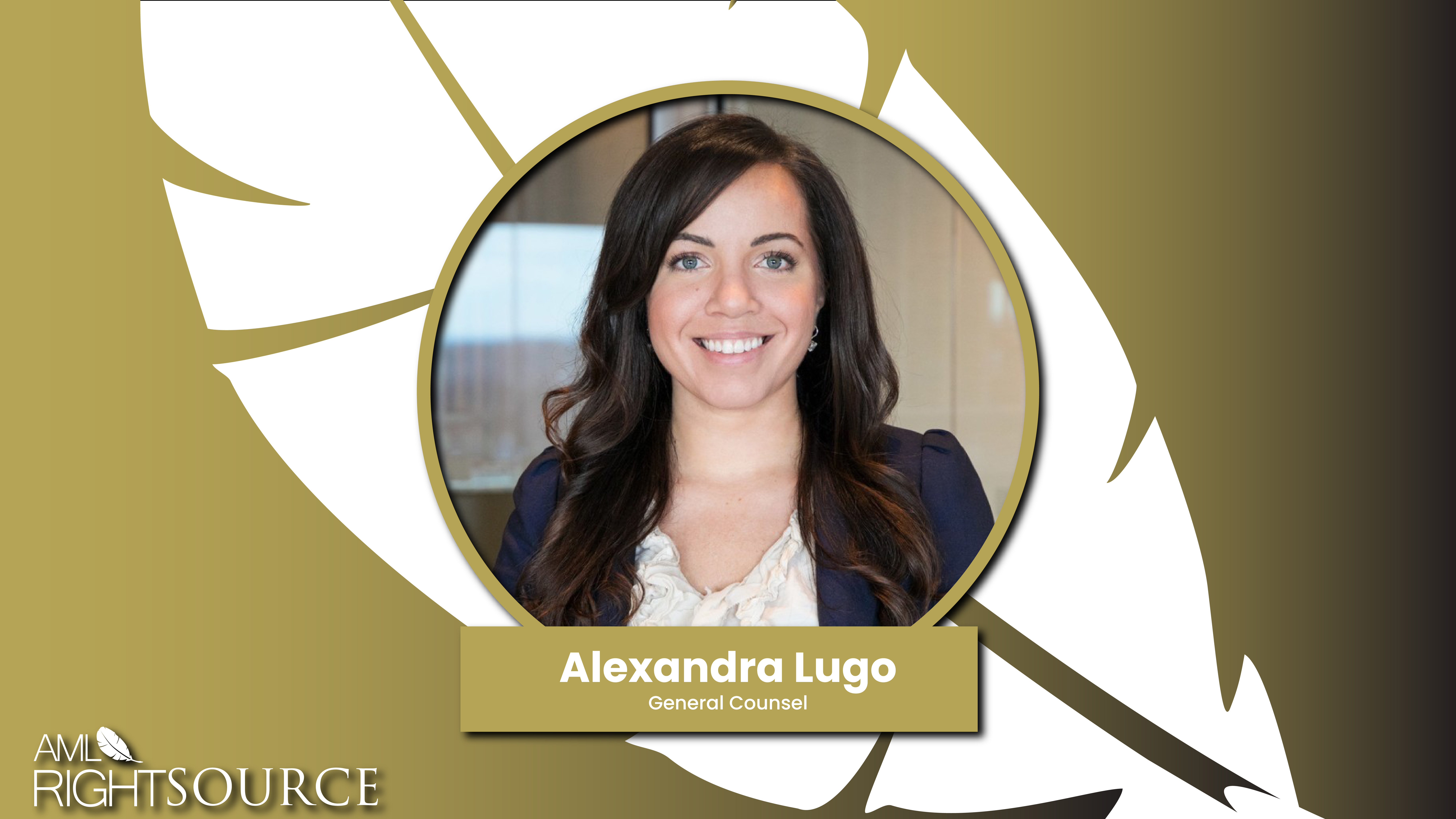 AML RightSource, the leading firm focused on fighting financial crime for clients and the world, welcomes Alexandra Lugo as the company's general counsel. In this role, Lugo will provide a variety of legal services to the organization and its in-house clients. Lugo will report to CEO Frank Ewing.
Lugo joins AML RightSource from Barclay Damon LLP, where she was a member of the Employee Benefits and Labor & Employment Practice Areas. While in private practice she advised company leadership, human resources teams, and board members of companies at all stages of development on compliance, litigation, and liability risks arising under federal, state, and local labor and employment and employee benefits law. She also reviewed and negotiated client service agreements, and conducted due diligence in connection with corporate mergers and acquisitions.
"Alexandra is an accomplished and knowledgeable professional and we're excited to have her on our team," said CEO Frank Ewing. "Her experience is exceptional and we know that the company will be well-served by her guidance."
"I'm excited to join AML RightSource during such a pivotal time in the company's growth," shared Lugo. "I look forward to working alongside an excellent leadership team and guiding the company's legal operations through the next stages of development."
Lugo received her JD magna cum laude from University at Buffalo School of Law.
About AML RightSource, LLC
AML RightSource is the leading technology enabled managed services firm committed to fighting financial crime for financial institutions, FinTechs, money service businesses, and corporations around the globe. With the industry's largest team of full-time compliance professionals, these highly trained analysts and subject matter experts support clients in creating customized solutions to meet day-to-day compliance tasks and strategic changes through AML/BSA, transaction monitoring, client onboarding (KYC), enhanced due diligence (EDD), and risk management, ultimately cutting compliance costs, lowering risk, accelerating analyst work, and increasing productivity. AML RightSource is headquartered in Cleveland, Ohio. For more information, visit www.amlrightsource.com.
About Gridiron Capital
Gridiron Capital is an investment firm focused on partnering with founders, entrepreneurs, and management teams, and creating value by building middle-market companies into industry-leaders in branded consumer, B2B and B2C services, and niche industrial segments in the United States and Canada. Gridiron Capital transforms growing companies by winning together through hard work, partnerships grounded in shared values and a unique culture that comes from hands-on experience building and running businesses. Led by former operators and entrepreneurs, Gridiron Capital knows what it takes to run successful businesses on a day-to-day basis. Additional information is available on the firm's website gridironcapital.com.