1 min read
AML RightSource Welcomes Joshua Gubitz to Financial Crimes Advisory

AML RightSource : December 22, 2021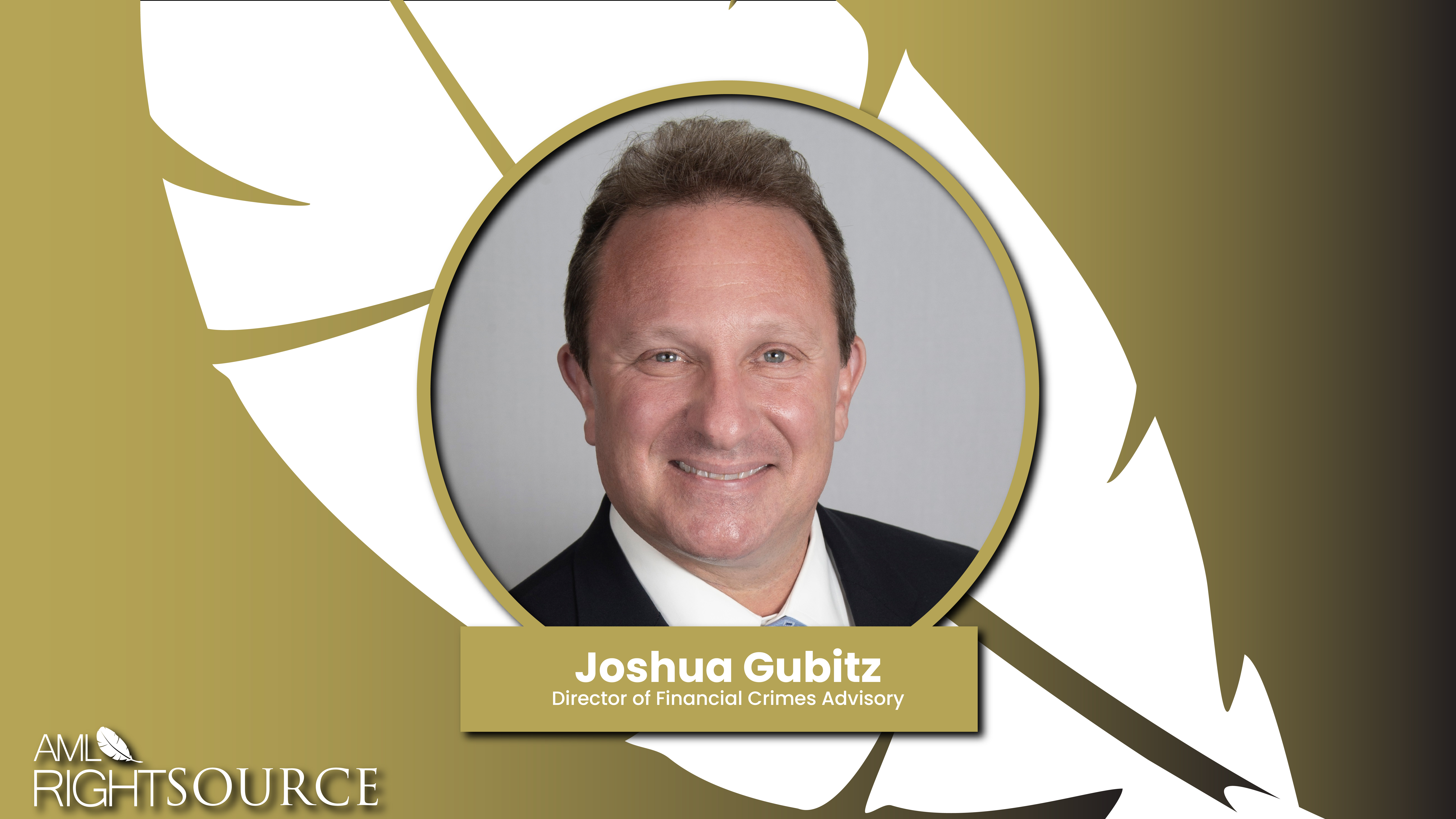 AML RightSource ("AMLRS"), the leading firm focused on fighting financial crime for clients and the world, is pleased to announce that Joshua Gubitz has joined the company as Director of Financial Crimes Advisory. The role consists of leading and executing a myriad of data-focused advisory engagements such as transaction monitoring system implementations, validations, and tuning. In this role, Gubitz will report to Chuck Taylor, EVP, Head of Financial Crimes Advisory.
Gubitz brings over 22 years' experience as a management consultant, helping global financial institutions and FinTechs leverage data analytics to improve compliance, fight financial crime, and improve overall AML/FCC framework. His work has included leading a multimillion-dollar end-to-end FCC data validation for the US operations of a major Asian bank, conducting an in-depth investigation of the transactions of a major multinational corporation suspected of sanctions evasion and presenting the findings directly to the U.S. Department of Justice, and developing a comprehensive program to enable the US operations of a multinational bank to comply with a cease-and-desist order issued by the New York State Department of Financial Services. Gubitz is a Certified Anti-Money Laundering Specialist (CAMS) with an MBA in Finance from Boston University and a Master's degree in Cultural Anthropology from the University of Washington.
Outside of his professional work, Gubitz is an avid sailor and chorale singer. He has lived and worked in North America, Europe, the Middle East, and Asia and speaks conversational French, Spanish, Hebrew, and Japanese.
"Joshua brings an exceptional wealth of experience to this position, particularly in the use of data analytics to fight against financial crime," explained Frank Ewing, CEO of AML RightSource. "His background and knowledge of this arena places him as the ideal person to strengthen the AMLRS Financial Crimes Advisory team at this time of growth and evolution for the company."
"I'm delighted to join the FCA practice at AML RightSource," shared Gubitz. "I'm excited to join this smart, energetic team, and bring my years of AML and data analytics experience to the service of our clients worldwide."