2 min read
AML RightSource Welcomes Ken Harvey to its Advisory Board

AML RightSource : February 03, 2022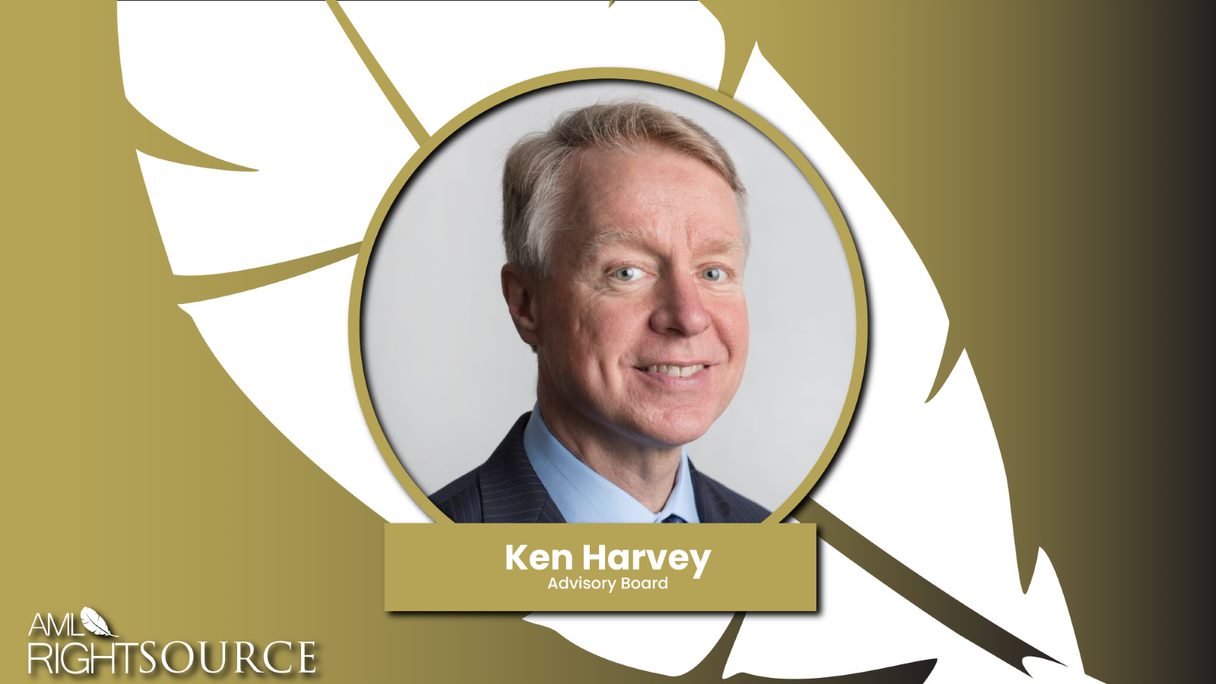 AML RightSource ("AMLRS"), the leading firm focused on fighting financial crime for clients and the world, is pleased to welcome Ken Harvey to its Advisory Board. The Advisory Board provides AMLRS and the overall financial crime compliance community with advice, counsel, and thought leadership on a variety of issues including enhancing global anti-money laundering (AML) and financial crime prevention practices and promoting private-public partnerships throughout the globe. Harvey has been on the QuantaVerse Board of Managers since 2017. QuantaVerse was acquired by AMLRS in 2021.
Harvey currently serves as Chairman of the Boards of CLS Holdings AG and CLS Bank International. He has served as an Independent Director since his election in December 2011. Prior to joining the Board of CLS, Ken was a Group Managing Director for HSBC Holdings. Serving as Chief Information Officer and Chief Operating Officer, he was responsible for one of the largest shared services organizations in Banking, comprising over 100,000 professionals in nine operating companies and five technology companies. He began his 20-year career as an Applications Developer and progressed through every level of the technology organization before being appointed Group CIO in 2004.
Harvey retired in 2011 but remains active in the technology venture community, serving as an advisor and Board member to a range of emerging technology leaders. Including Amber Road, a leader in SAAS Global Trade Technology; Kanbay Inc., a leader in global technology resourcing; Vertical Networks, a leader in IP telecommunications, and InsPro Technology, cloud-based provider of Insurance Technology. Harvey holds a Bachelor of Science degree from DePaul University and is a graduate of Northwestern University National Trust School.
"We are extremely fortunate to welcome Ken with his extensive first-hand knowledge and insight in this field to the AMLRS Advisory Board," shared Frank Ewing, CEO of AML RightSource. "The breadth of his background and practical experience will be invaluable in AMLRS's continuing global journey."
John Byrne, the Board's Chairman added, "Ken's vast understanding of how technology has transformed AML will greatly enhance the Board's value to our clients and the AML community."
You can listen to our podcast with Ken Harvey in conversation with John Byrne available here.
About AML RightSource, LLC
AML RightSource is the leading technology enabled managed services firm focused on fighting financial crime for our clients and the world. AMLRS provides custom solutions to financial institutions, FinTechs, money service businesses, and corporations. Using a blend of highly trained anti-financial crime professionals, cutting edge technology tools, and industry leading consultants, AML RightSource assists clients with their AML/BSA, transaction monitoring, client onboarding (KYC), enhanced due diligence (EDD), and risk management needs. We support clients in meeting day-to-day compliance tasks, urgent projects, and strategic changes. Our global staff of more than 3,000 highly trained analysts and subject matter experts is the industry's largest group of full-time compliance professionals. AML RightSource is headquartered in Cleveland, Ohio. For more information, visit: www.amlrightsource.com.