1 min read
Lindy Falvey joins AML RightSource as the new VP of Technical Training

AML RightSource : February 07, 2022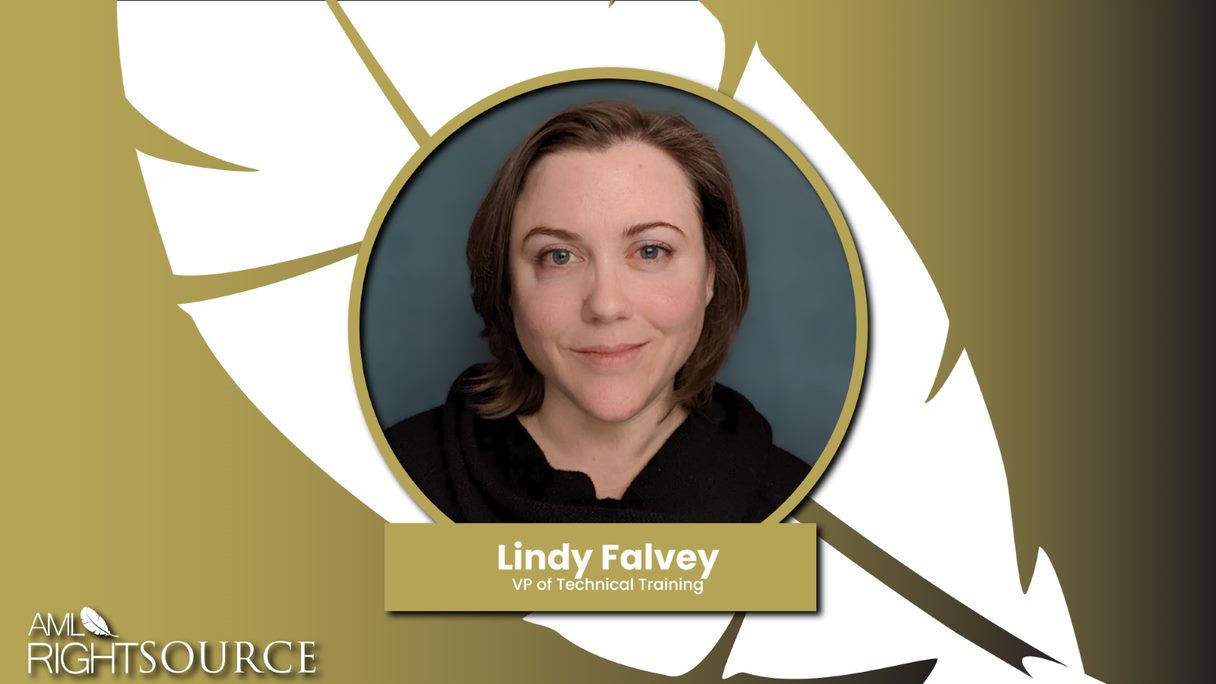 AML RightSource ("AMLRS"), the leading firm focused on fighting financial crime for clients and the world, is pleased to announce that Lindy Falvey has joined the company as Vice President of Technical Training. In this role Falvey will lead the design and execution of the Company's technical training strategy and measures to drive professional development. Falvey will report to Cory Skinner, SVP Corporate Development Operations.
Falvey began her consulting career with Promontory Financial Group supporting regulatory compliance including foreclosure, privacy, and AML engagements, acting as Team Lead and quality control before moving into managerial roles. She was then tapped to lead the development of the AML program for Promontory Risk Review including creating departmental operating procedures, managing AML engagements, and training.
Most recently she served as the Risk Consulting Competency Lead for PwC where she led a team of 200 conducting AML and regulatory compliance engagements. During her tenure, she developed numerous training programs including AML and leadership development, oversaw professional development and performance management for the team, and acted as Diversity and Inclusion Champion for the office.
Falvey earned a JD from the University of Arizona James E. Rogers College of Law and Bachelor's degree in English and Psychology from the University of Rochester. Prior to attending law school, Lindy spent several years teaching test preparatory courses with Kaplan Test Prep including the LSAT, GMAT, GRE, and SAT and was named Rochester Teacher of the Year in 2007. She holds a Certified Anti-Money Laundering Specialist (ACAMs) certification, a Diversity, Equity, and Inclusion in the Workplace Certificate from the University of South Florida. She is also a member of the Colorado state bar.
She resides in Columbia, South Carolina, with her husband, daughter, son, and elderly grouchy cat.
"It is wonderful to have someone of Lindy's caliber with her extensive AML operations knowledge joining us here at AMLRS" said CEO, Frank Ewing. "The high-quality level of in-depth initial and continuing training we have in place here is what sets us apart and ensures that we provide the very best service to our clients and having Lindy on board will only serve to elevate that further."
"I have a real passion for training and people development," added Lindy Falvey "and I look forward to working to expand on the already excellent training programs in place here at AMLRS and working to support the developmental goals of the team."