2 min read
QuantaVerse Platform is Recognized in Fifth Annual 2022 RegTech100 List

AML RightSource : December 08, 2021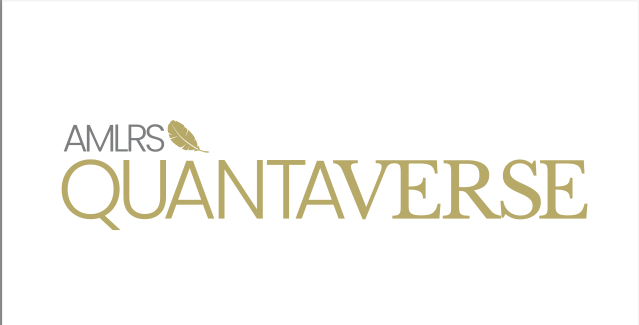 RegTech100 List Encompasses the World's Most Innovative Technology
Solution Providers in Compliance and Financial Crime
CLEVELAND (December 8, 2021) – AML RightSource ("AMLRS"), the leading outsourced provider of Anti-Money Laundering ("AML"), Know Your Customer ("KYC"), and Bank Secrecy Act ("BSA") compliance solutions, is honored to have its QuantaVerse Financial Crime Platform recognized by RegTech100 for the second year in a row. The solution was identified as a technology that is transforming regulatory processes in financial services. The annual RegTech100 list acknowledges standout technology providers in the areas of compliance, risk management, financial crime, and information security.
QuantaVerse solutions cut compliance costs and lower risk by automating every phase of the AML process. The industry's most comprehensive financial crime investigation platform, QuantaVerse uses RPA, AI, and machine learning to automate data gathering, identify financial crime, and document findings for streamlined reporting. The QuantaVerse solutions are proven to help regulated entities become meaningfully more efficient with their AML process and more effective in reducing risk. The QuantaVerse solutions include:
QuantaVerse False Positive Reduction Solution -- stops false positives before they are created. Uniquely deployed ahead of the TMS, this solution uses AI to clean and enhance transaction data so false positives, and their related investigations, are radically reduced.
QuantaVerse Automated Investigations Solution -- automates straight through the entire investigative process including entity profiling, network visualization, adverse media, economic purpose, and beneficiaries for focal entities as well as counterparties.
QuantaVerse Advanced Detection Solution -- examines transactions for financial crime risks that a TMS has missed. The solution can query multiple years of entity transaction data, automating transaction analysis to identify the undiscovered risk.
This year's RegTech100 program was more competitive than ever. A panel of analysts and industry experts voted from a list of nearly 1,200 companies produced by RegTech Analyst, a specialist research firm. Sixty new companies entered the RegTech100 for 2022 and the finalists were recognized for their innovative use of technology to solve a significant industry problem, or to generate efficiency improvements across the compliance function.
According to Mariyan Dimitrov, RegTech Analyst's Director of Research: "Banks and other financial institutions are investing heavily into AI capabilities to automate highly manual regulatory tasks, support digital onboarding processes and monitor for fraudulent activity. The RegTech100 list helps them filter through all the vendors in the market by highlighting the leading companies in sectors such as identity verification, risk management, communications monitoring, information security and financial crime prevention."
"We'd like to extend our gratitude and appreciation to RegTech Analyst," explained David McLaughlin, SVP Head of Technical Integration, AML RightSource. "This award validates the great work of our employees, the momentum of the category, and our leadership in the RegTech space."
A full list of the RegTech100 for 2022 and detailed information about each company is available to download for free at www.RegTech100.com.
About AML RightSource, LLC
AML RightSource is the leading technology enabled managed services firm focused on fighting financial crime for our clients and the world. AMLRS provides custom solutions to financial institutions, FinTechs, money service businesses, and corporations. Using a blend of highly trained anti-financial crime professionals, cutting edge technology tools, and industry leading consultants, AML RightSource assists clients with their AML/BSA, transaction monitoring, client onboarding (KYC), enhanced due diligence (EDD), and risk management needs. We support clients in meeting day-to-day compliance tasks, urgent projects, and strategic changes. Our global staff of more than 2,400 highly trained analysts and subject matter experts is the industry's largest group of full-time compliance professionals. AML RightSource is headquartered in Cleveland, Ohio. For more information, visit: www.amlrightsource.com.