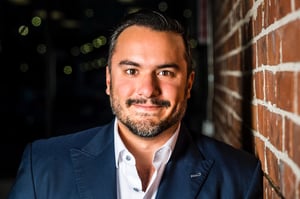 AML RightSource is pleased to announce that Sam Russo has joined the company as a Senior Advisor. In this role, Mr. Russo will report to the CEO Frank Ewing and support the Company's growth strategy.
Mr. Russo is a certified public accountant with diverse lower-middle market private equity, executive search, and global consulting experience. Mr. Russo has sourced, diligenced, financed, closed, overseen, and exited portfolio holdings across multiple industries. Additionally, his professional background includes public company attestation services, as well as executive search and leadership team development. Mr. Russo earned his undergraduate degree in Accounting from Canisius College in Buffalo, NY.
"Sam brings broad and deep experience which will help as we execute our growth plan while continuing to serve our clients at the high level they have come to value.," stated Frank Ewing, CEO of AML RightSource.
"I'm delighted to join such an outstanding organization, and to help continue the development and execution of the Company's global expansion," said Mr. Russo. "I look forward to working with the entire AML RightSource team to find, acquire, and integrate strategic components of a global business."
The addition of Russo to the AML RightSource leadership team runs parallel to the continuing trend of expansion and maturation of the AML RightSource organization in recent months.