2 min read
Information Security Director, AML RightSource - Poland, Bulgaria, India

AML RightSource : October 20, 2023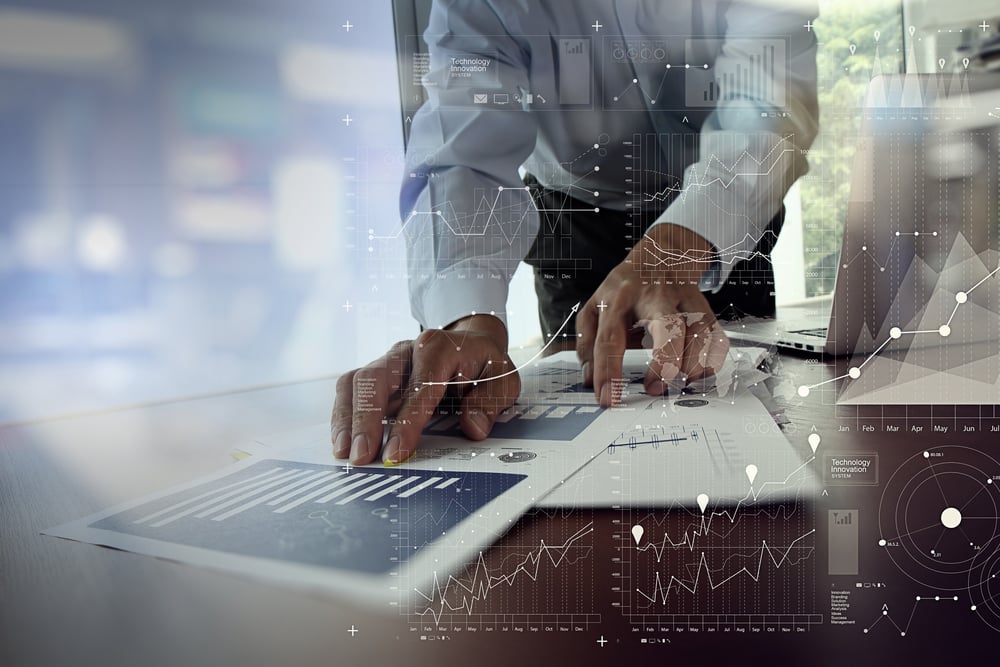 Job Description
About AML RightSource
We are AML RightSource, the leading technology-enabled managed services firm focused on fighting financial crime for our clients and the world. Headquartered in Cleveland, Ohio, and operating across the globe, we are a trusted partner to our financial institution, FinTech, money service business, and corporate clients.
Using a blend of highly trained anti-financial crime professionals, cutting-edge technology tools, and industry-leading consultants, we help clients with their AML/BSA, transaction monitoring, client onboarding (KYC), enhanced due diligence (EDD), and risk management needs.
We support clients in meeting day-to-day compliance tasks, urgent projects, and strategic changes. Globally, our staff of more than 4,000 highly trained analysts and subject matter experts is the industry's largest group of full-time compliance professionals. Together with our clients, we are Reimagining Compliance.
About the Position
The Global Information Security Director leads and manages a diverse team of information security professionals located across multiple company regions. This role is responsible for overseeing the Information Security for the entire organization. Core responsibilities for the team include: security monitoring, data/log analysis, forensic analysis, and incident response to detect and address security incidents; patch management and the implementation of controls to reduce risk. The Global Information Security Director continually investigates and implements new technologies and processes to enhance security capabilities and drive improvements within the organization.
This role is also responsible for managing day-to-day operations within the IT department to ensure the security of AMLRS technology, systems and data. This role will own and be responsible for the selection, configuration, and integrity of security controls. This role will perform a variety of activities across all AMLRS sites.
Primary Responsibilities
Manage a global team of information security professionals; provide coaching, feedback, and performance management reviews in accordance with established processes and timelines.
Drive initiatives to identify, prioritize, and implement improvements to the organization's information security posture.
Demonstrate working knowledge of information security frameworks such as ISO27001 and NIST 800, as well as container technologies like Docker and Kubernetes.
Exhibit experience with cloud platforms (AWS, Azure)
Exhibit experience with networking. firewall, switch, router configurations and auditing.
Identify, compare, select, and integrate new technology products to reduce risk and enhance AMLRS's security posture. This includes vendor management.
Oversee the management of the Splunk configuration, integration, tuning, and operation, with the ability to script in PowerShell and develop utility programs using the .NET platform.
Oversee

vulnerability-scanning

activities.
Stay current with industry trends and developments, applying this knowledge to improve the company's security measures.
Responsible for maintaining and optimizing the Information Security budget.
Perform data analysis, produce metrics and reports to inform decision-making.
Coordinate monthly risk management meetings, document decisions, and facilitate security posture assessments (pen tests).
Exhibit strong analytical and problem-solving skills to identify security risks and develop effective mitigation strategies.
Possess excellent organizational skills with the ability to prioritize and manage multiple tasks and projects simultaneously.
Collaborate effectively with cross-functional teams and stakeholders at all levels of the organization.
Demonstrate familiarity with security regulations and compliance requirements, such as GDPR, SOC2, GLBA, and PCI DSS.
Display a strong understanding of security testing methodologies, tools, and best practices.
Exhibit experience in managing security incidents and implementing incident response plans.
Demonstrate the ability to develop and deliver security training and awareness programs for employees.
Participate in organizational discussions to identify solutions for architecture differences or conflicts.
Required Qualifications
Bachelor's degree in computer science, Information Technology, Cybersecurity, or a related field.
Five years or more of experience as an Information Technology resource with at least 3-5 years in a managerial role.
Problem solver capable of translating business needs into technology solutions.
Strong background in information security and team management, with experience working across a global organization.
Possess excellent communication and interpersonal skills, and a proven track record of successfully managing information security initiatives.
Experience with industry-standard frameworks, cloud platforms, and security technologies is essential, along with a strong commitment to staying current with industry trends and developments.
Preferred Qualifications
Master's degree in computer science or related field.
7-10 years of experience as an Information Security leader
Security Certification such as: CISSP, CISM, or CISA
Strong proficiency with Microsoft Office products such as Word, Excel, and Visio
AML RightSource is an equal opportunity employer. We celebrate diversity and are committed to creating an inclusive environment for all employees.