3 min read
A Quick Look at Facebook's Cryptocurrency Announcement
Elliot Berman : July 18, 2019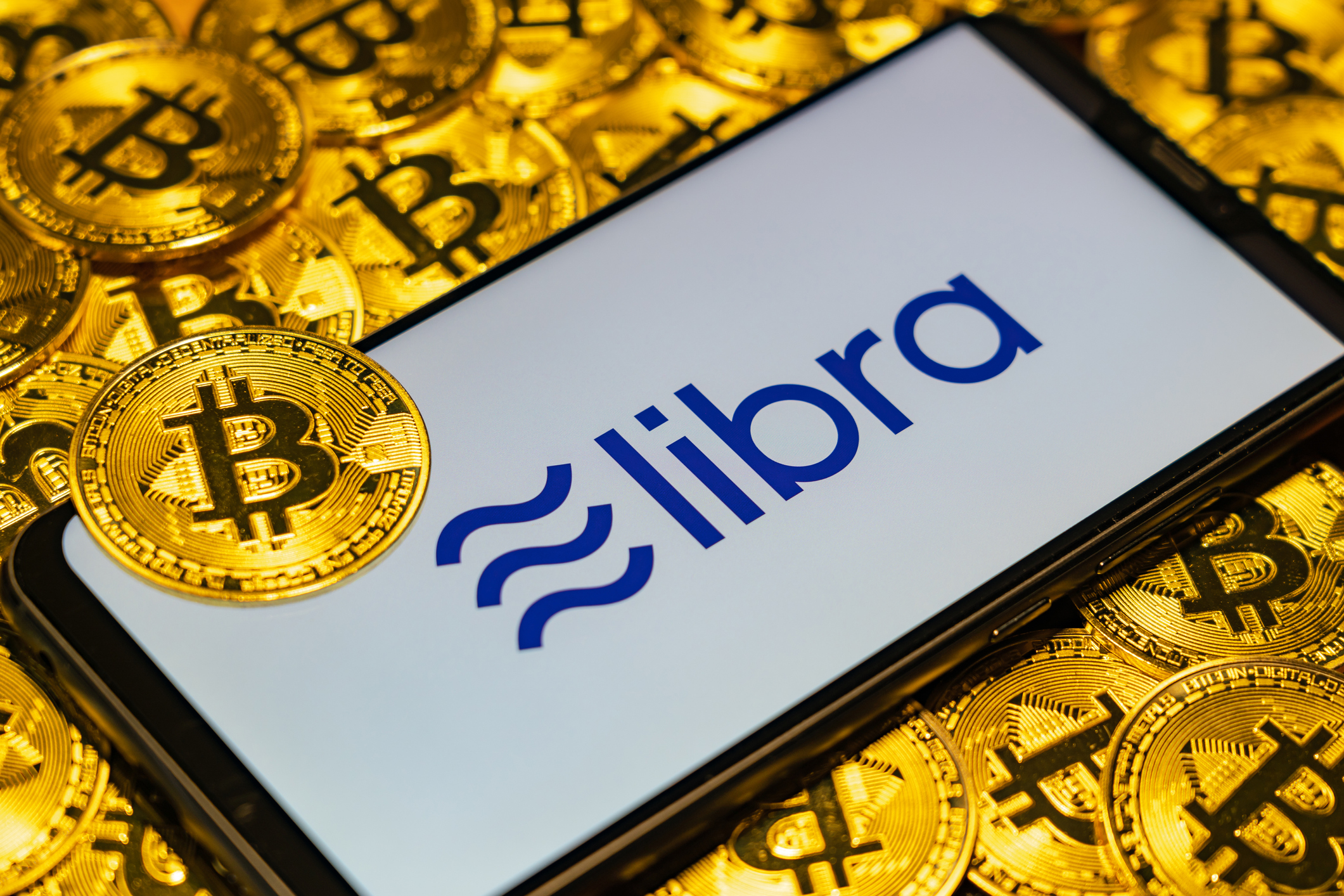 Everybody Needs Money. That's Why They Call It Money*
On June 18th Facebook announced plans to introduce a digital wallet (named Calibra) in 2020 for use with a new digital currency, named Libra. As part of the announcement, the company issued a white paper from the Libra Association, a non-profit formed to govern the currency. The association includes a wide variety of entities in the payments, technology, telecommunications, blockchain and venture capital industries. Notably absent from membership at the time of the announcement were any large financial institutions.
Crypto (or digital or virtual) currencies which are based on blockchain technology were first explored in the late 1990's. With the 2008 publication of the paper Bitcoin – A Peer to Peer Electronic Cash System the foundation for cryptocurrencies came into broader public view. Bitcoin software became available in 2009 and currency became available to the public. One of the features of the peer to peer currency called out in the paper's abstract was that "[A] purely peer-to-peer version of electronic cash would allow online payments to be sent directly from one party to another without going through a financial institution."
Beginning in 2011, FinCEN issued guidance on and rulings relating to virtual currencies; it issued a comprehensive update to the guidance in May 2019. At the same time it issued an Advisory on Illicit Activity Involving Convertible Virtual Currency "to assist financial institutions in identifying and reporting suspicious activity related to criminal exploitation of CVCs for money laundering, sanctions evasion, and other illicit financing purposes." In the guidance, FinCEN described a number of business models using CVCs. In the advisory, it noted the increased risk of unregistered participants in the cryptocurrency economy.
The Libra announcement recognized the need to collaborate with the "financial sector, including regulators" to ensure the sustainability of the new system. While Libra will have many of the attributes of other virtual currencies such as using blockchain technology to record and confirm transactions, it will have one key difference. To reduce the wide swings in value that other cryptocurrencies have experienced, it will be backed by reserves, represented by a basket of stable currencies and government securities. The amount of Libra available will be directly related to the size of the reserve.
The announcement has drawn broad reaction. Existing CVCs have had mixed reactions; some viewing the potential number of Libra users (Facebook has more than 1 billion users) as a step to help bring CVCs into the payments mainstream, others viewing the structure of Libra which does not appear to follow the one of the basic tenants of blockchain technology, the movement of funds from one account to another without the intervention of a large centralized entity.
Many expressed concern about Facebook's previous challenges with user privacy and handling user data; for example, Katharina Pistor, a Professor of Comparative Law at Columbia Law School stated, "[a]fter years of disregarding privacy, exploiting user data, and failing to control its platform, Facebook has now unveiled a cryptocurrency and payment system that could take down the entire global economy. Governments must intervene before a company that "moves fast and breaks things" ends up breaking everything."[*]
U.S. Senators and Representatives have also indicated the need for more information and transparency. Maxine Waters, Chairwoman of the House Committee on Financial Services noted: "The cryptocurrency market currently lacks a clear regulatory framework to provide strong protections for investors, consumers, and the economy. Regulators should see this as a wake-up call to get serious about the privacy and national security concerns, cybersecurity risks, and trading risks that are posed by cryptocurrencies. Given the company's troubled past, I am requesting that Facebook agree to a moratorium on any movement forward on developing a cryptocurrency until Congress and regulators have the opportunity to examine these issues and take action. Facebook executives should also come before the Committee to provide testimony on these issues."[†]
The Senate Banking Committee held a hearing on July 16 on "Examining Facebook's Proposed Digital Currency and Data Privacy Considerations. During the hearing senators from both parties stated serious concerns about the proposal based on Facebook's record on security, transparency, and privacy. Several senators expressed concern about their ability to trust Facebook based on these concerns. As one response to the Libra proposal Senator Brian Schatz (D-Hawaii) is circulating a new draft bill which would "prohibit reserve-backed digital currencies" (which is the structure of Libra). As of the date of this post, the bill has not been introduced. Several other hearings relating to the operations and influence of large tech companies are being held or scheduled by House and Senate committees. How these inquiries will impact Libra is a developing story.
Central banks around the globe have stated that they expect Libra (and any other CVCs) will be safe and comply with all applicable financial laws.
In recognizing the complexity of the launching a new CVC, David Marcus, head of blockchain at Facebook has said, "We're talking about something new, at scale in a very regulated industry, and if this is not done right, it could definitely present systemic risks no one wants."
This announcement reminds FIs that they need to keep pace with changes in the in CVC marketplace and to review the regulatory guidance on CVCs and the process for including them in their AML compliance programs.
We will continue to follow the development of Libra and keep you informed.
---
*From the 2001 David Mamet film Heist, starring Gene Hackman
[*] Facebook's Libra Must Be Stopped, Project Syndicate, June 20, 2019
[†] June 18, 2019.
[‡] Press Release, June 19, 2019