3 min read
2020's largest AML fines show a troubling common thread

AML RightSource : November 19, 2020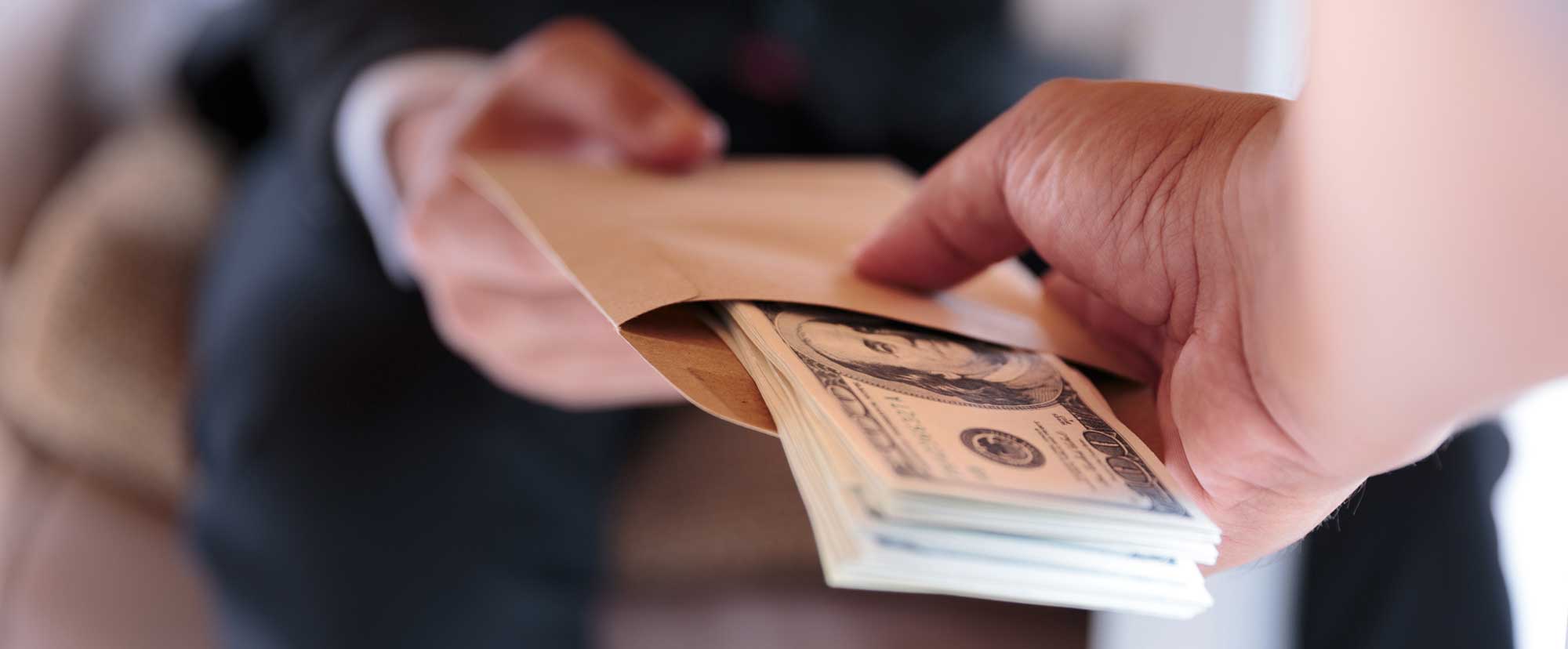 Compliance is the bulwark against money laundering and other financial crimes across the world. But as recent experiences reveal, increased compliance requirements put a heavy toll on banks and other financial institutions.
According to Fenergo's mid-year report, global financial crime-related penalties in 2020 crossed $5.6 billion. As a result of massive fines handed down to banks in the US, EU, and Australia in Q3 2020, the figure now stands at close to $9 billion, crossing the $8 billion high set in 2019 with two months to spare.
With a few notable exceptions involving willful corruption, the majority involve non-compliance with current global AML rules and standards. Here are some of the largest fines handed down to financial institutions for AML/KYC and other violations in 2020.
Goldman Sachs (USA, Malaysia) – $2.9 billion + $2.5 billion – 1MDB scandal
Before 2020, Goldman Sachs had never pleaded guilty in any financial crime investigation in its 151-year history. When that moment finally came, it was one for the record books. The $2.3 billion fine quickly erased the previous record for the largest fine imposed in the US, which was handed to Airbus in early 2020 for its global bribery scheme.
Involving powerful authority figures in Malaysia, including an ex-Prime Minister, the 1MDB scandal had been smouldering for more than a decade. A sovereign wealth fund established for development schemes, 1MDB raised billions of dollars in bonds from global investors.
The Malaysian unit of Goldman Sachs played a vital role in securing funds for 1MDB. Senior management was complicit in bribery, money laundering and flagrant misuse of funds by their clients. Earlier in July 2020, Goldman also entered a settlement with Malaysian authorities, paying $2.5 and guaranteeing payment of a further $1.4 billion from other 1MDB assets seized around the globe in a bid to avoid prosecution.
Westpac Bank (Australia) – $900 million – Miscellaneous AML violations
Westpac Banking Corporation is an Australian banking and financial services giant based in Sydney. In September 2020, the bank agreed to settle with Australian financial crime watchdog AUSTRAC over AML violations involving 19 million global transactions.
In the process, Westpac violated multiple provisions of the Anti-Money Laundering and Counter-Terrorism Financing Act 2006 (AML/CTF Act). The total value of these unreported transactions between 2011 and 2019 is estimated to be around $11 billion.
One particular aspect raised a public outcry and seriously tarnished the image of the bank – many of the transactions involved overseas pedophile networks in Southeast Asia. The settlement is subject to the approval of the judiciary in Australia. If upheld, it would be the biggest AML-related fine and the largest civil penalty ever in the history of Australian corporations.
SEB (Sweden) – $150 million – Nordic banks scandal
The Nordic banks' money laundering scandal is easily the biggest of its kind in Europe, if not the entire world. It involved illicit cash flows originating in Russia and Eastern Europe, channelled through banks in the Baltic states like Estonia. The estimated value of these transactions is currently in the vicinity of $200 billion.
Though the Danske Bank of Denmark was at the center of this scandal, other regional banks have also received fines for violations of KYC and AML regulations. In June 2020, the regulators in Sweden took action against one such bank – the Skandinaviska Enskilda Banken AB.
Commonly known as SEB, the bank's lax oversight of AML compliance procedures in its subsidiaries in the Baltic region landed it in trouble. The Swedish regulators ultimately fined SEB for permitting money laundering worth at least $6 billion.
Deutsche Bank (USA) – $150 million – Jeffrey Epstein and Nordic bank scandals
In recent years, the German bank has been no stranger to scandals and controversies, with fines and settlements exceeding $10 billion. As of 2020, the bank/financial services giant is in the crosshairs of regulators in the US and EU for two separate scandals. In Europe, regulators imposed a $16 million penalty for its serial compliance violations in the Nordic banks' scandal.
That case also had a bearing on the much larger fine issued in New York against Deutsche Bank. Its dealings with the late Jeffrey Epstein, convicted for sex trafficking and other abuses, displayed a lack of risk monitoring and KYC compliance.
According to US regulators, Deutsche Bank ignored the well-known criminal history of Epstein, allowing suspicious transactions worth millions of dollars in the process. This is not the largest fine handed out to Deutsche for compliance-related offences in the US – it has paid $600 million in a 2017 case involving Russian money laundering schemes.
Commerzbank (UK) – $50 million – Miscellaneous AML breaches
One of the biggest AML fines in the UK in 2020 was slapped on the London branch of Commerzbank in June. The German bank's subsidiary failed to conduct adequate KYC on thousands of customers. The bank also failed to heed multiple warnings on the issue given by the UK watchdog FCA over the years, starting as early as 2012.
The charges are related to the bank's failures in AML and KYC compliance in 2016 and 2017. Back then, Commerzbank London had only three employees handling AML. As of 2020, the bank had rectified this with the addition of up to 50 new AML professionals.
But as Commerzbank willfully failed to take necessary corrective measures early and ignored the FCA warning, they were charged with AML violations. The fine was reduced due to the bank's willingness to settle, and the rectification of past shortcomings.