4 min read
Compliance & conservation – joining forces to stop wildlife trafficking

AML RightSource : October 13, 2020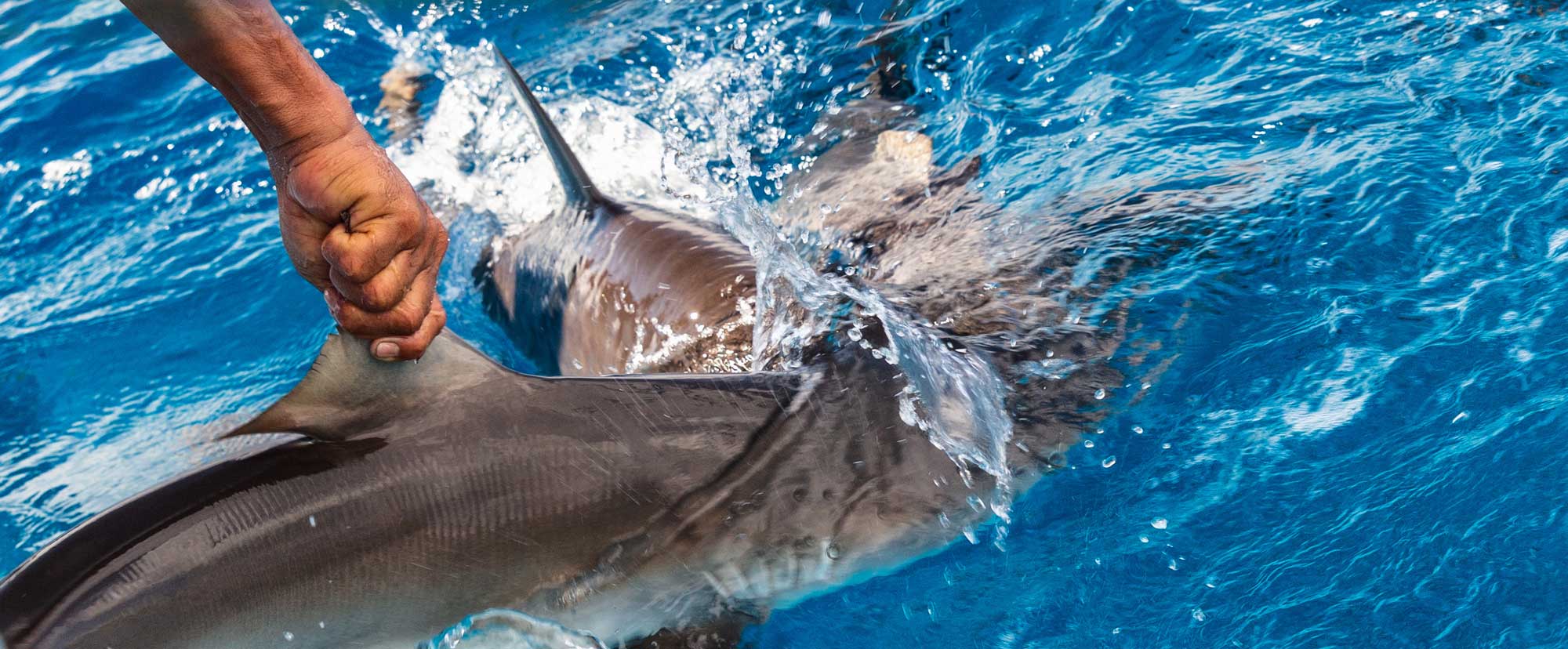 Before 2020, illegal wildlife trafficking (IWT) was a relatively low priority area for law enforcement and financial crime task forces. Like the rest of the public, AML professionals too had bigger priorities, like organized crime, narcotics, and human trafficking, to name a few.
But COVID-19 has upended that paradigm, shifting the spotlight on the dangers to global human health from illegal trade in wild animals. While the current consensus is that COVID did not originate in the Wuhan "wet market," the danger of a new bug emerging through that route remains extremely high.
One of the issues with IWT is that the crime seems far removed from US and European shores since they usually serve as the final destination for the contraband (live animals and animal products). But a recent smuggling network busted by the US Federal Agencies in Florida suggests that the criminal impact of IWT can strike much closer home than what we anticipate.
An unusual mix of shark fins, marijuana, and weapons
Shark fins are a huge delicacy in Southeast Asia, with purported aphrodisiac qualities. The extraction of fins is a gruesome and inhumane process – the sharks are caught and then released back into the ocean after the fin has been chopped off – unable to swim, they die a painful death.
Naturally, this cruel trade has been banned across the world. But loopholes remain in some jurisdictions, allowing companies to legally harvest some species of shark fins. Many IWT crime syndicates hide behind front companies using these licenses. US agencies uncovered one such network with links in California and Florida, which was shipping 6 tons of illegally harvested shark fins to Hong Kong.
The seized contraband was not restricted to wildlife products – they included a cache of weapons, marijuana, as well as millions of dollars in cash, precious stones and metals. A wide range of charges was laid at the dozen or so arrested criminals, including financial crimes like money laundering and fraud.
This kind of nexus is not unusual – IWT requires the same resources, networks, and logistics as other forms of trafficking. And by extension, they also use the same forms of financial crimes and illegal money flows. To fully appreciate the scale of money laundering and other forms of financial crimes associated with IWT, a quick look at the scale of this global criminal activity would be enough.
International trade in contraband wildlife is booming
According to leading conservation agencies, IWT is a global crime that has put over 7000 species of animals at risk of extinction, across 120 countries. But as is often the case with illegal economic activities, we still do not have any clear estimates about the amount of money generated by wildlife trafficking.
Conservative estimates range from $10 billion in 2020 (US State Dept) to $23 billion in 2016 (UN/World Economic Forum). That would make it the fourth most lucrative illegal activity in the world, after narcotics, human trafficking, and the illegal arms trade, according to reports by Interpol and the FATF.
And if recent trends are anything to go by, there has been an explosion in poaching and smuggling of live animals and animal products. This is fueled by increased demand in Asian, EU, and US markets for exotic pets, horns and pelts, and other substances. Rhino horn, used in traditional Chinese medicine, is more valuable than gold, with prices above $60,000 per kilo.
IWT criminals extensively use money laundering and fraud
The shark fin case is a reminder that authorities need to put more focus on the financial side of IWT, instead of putting all efforts into countering low-level poachers and hunters on the ground level. The lack of resources and lax wildlife protection laws in many nations render this approach quite toothless.
Financial regulations are a whole different story. In the shark fins case, the criminals exploited loopholes in the import/export licensing system, using front companies and shell corporations. The IWT wing of the syndicate tried to hide their illegal cash flows using fake invoices and wire transfers to legit third-party businesses.
On the narcotics side, they laundered vast sums of drug money on a commission basis, depositing these into business accounts. Some of these were accounts associated with gold and precious metals, which are a very popular and highly effective tool for hiding and laundering illegal revenues.
The syndicate was busted by Federal agents who posed as "customers looking to launder money," as part of a sting operation. Given the wide range and depth of charges (PDF link), particularly those related to wire fraud, money laundering, and drug trafficking, these IWT criminals face the prospect of a long time behind bars.
IWT financial monitoring will require enhanced capabilities and cooperation
Major financial crime agencies like the FATF and Interpol have been advocating for a shift in tactics in the fight against IWT. In its first-ever report global study on IWT, the FATF went as far as to call IWT a "global financial threat."
Targeting IWT financial networks would reduce the profitability of this ecologically harmful activity, and also help identify criminal syndicates involved in other dangerous businesses like weapons and narcotics. But the task at hand is quite complex indeed.
Any business or individual involved in licensed trade of wildlife products, or the regulation of such activities in an official capacity, is a potential target for financial crime units and institutions performing due diligence. The FATF report has a detailed checklist of such risk indicators and good practices for financial institutions.
IWT cannot exist without the misuse of transport networks and financial institutions. So private companies and institutions have a massive role to play in combating it, through enhanced due diligence and compliance monitoring. Several initiatives are already running around the globe in this field.
United for Wildlife, a conservation initiative from the UK Royal Family, has a Financial Taskforce involving over 170 organizations from NGOs to airline companies, shipping companies, and financial institutions to combat IWT money laundering networks.
The World Wide Fund for Nature (WWF), a leading global conservation organization, and the ACAMS, the global association of professionals involved in financial crime prevention has also joined hand to combat IWT. They have launched a free training course for compliance professionals to improve the identification and monitoring of IWT-related financial activities.
Key Takeaways
IWT is a cruel and inhumane trade that poses an existential threat to animals and human health
In 2020, IWT has grown into a global criminal network worth at least $23 billion
IWT criminals use many complex forms of financial fraud and money laundering
AML initiatives and strict monitoring can prove decisive in the fight against IWT
Increased cooperation between private businesses, banks, and authorities are essential
AML professionals need to develop new skill sets to counter IWT financial networks