3 min read
AML Best Practices That Will Help You Sleep Better at Night

Edward Ellis : December 06, 2018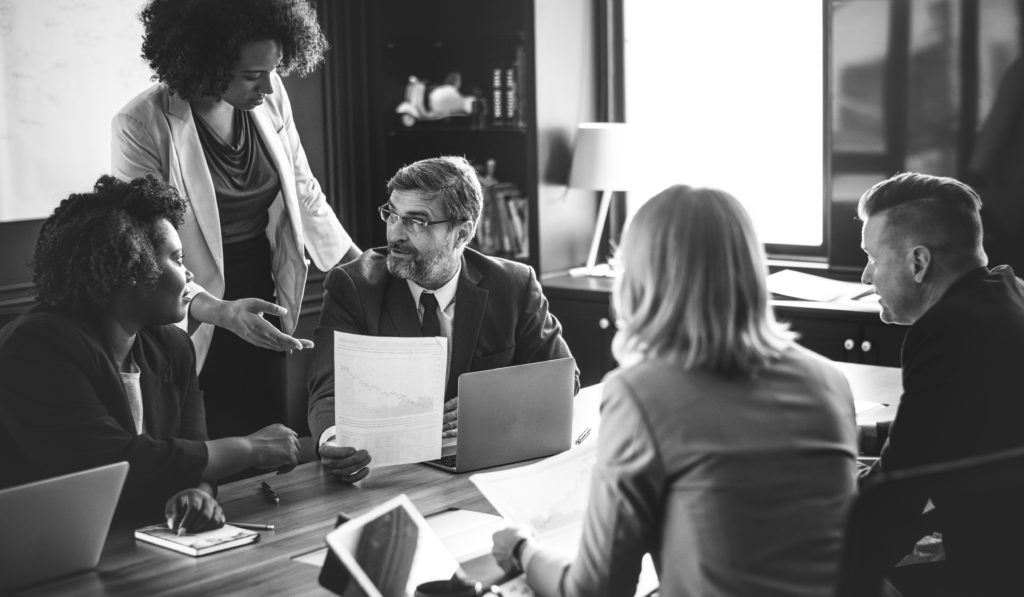 Since the horrific attacks of 9/11, and the congressional response of the USA PATRIOT Act, financial institutions have been occupied with the increasing focus on anti-money laundering (AML) compliance. This is, of course, not surprising. The money laundering problem has grown to an estimated size of $2 trillion in ill-gotten funds. The financial sector has certainly embraced their role in preventing and detecting this vast array of crimes but the challenges of resources, training, and overall compliance are major.
The magnitude of these global money laundering issues continues to attract the attention of regulators, law enforcement and policymakers around the world. Financial institutions run the risk of substantial fines and increased regulatory scrutiny if they fail to live up to their legal or policy requirements. Lacking rigorous or up to date AML protocols also puts financial institutions at risk of inadvertently supporting illegal activities—something you certainly do not want to do as it will damage your company's reputation.
Today's AML professionals operate in a technology-fueled environment where thousands of transactions accumulate per day. Given this backdrop, it is a major undertaking to track each dollar flow from inception to completion but technology can also make compliance more efficient.
With all this in mind, let's look at some AML-compliance best practices— that may not require an overhaul of your entire organization.
A culture of compliance
A company's culture, behaviors, and attitudes tend to cascade from the top down. When a company's leadership puts AML and compliance at the center of its core mission, that company will become more efficient at mitigating long-term risk.
The key to instilling a culture of compliance is to be proactive and have your employees invested in this effort. Compliance exercises should not just be "ticking the box"; they play an important role in helping you hit revenue targets by preventing crippling fines or lingering reputation risk with regulators and the public.
As upper management, it's crucial to foster team support by showing them why your bank cares about solving AML problems. List out specific ways their role in AML compliance helps prevent some of the worst crimes. When employees come up with creative AML initiatives or go above and beyond on certain tasks, reward their engagement. Motivated employees are not only better at addressing the letter of the law but also the spirit—something regulators take very seriously.
Use these tactics to get your team to "own" AML compliance:
Set a strong and consistent tone about your company's missions and values.

Ensure you have ongoing AML quality monitoring.

Reward good AML-compliant behavior.

Maintain adequate resources including technologies, processes, and personnel.

Maintain regular staff compliance training so that it's a well-understood part of employees' daily job responsibilities.
Strong risk assessment methodology
A comprehensive risk assessment framework helps you record, quantify, and understand your institution's risk exposure. A successful risk assessment will include a risk profile that outlines all your bank's liabilities and safeguards. This type of analysis will improve visibility for key stakeholders helping them to make more informed decisions.
First, determine and document a risk appetite statement for your organization. Along with your institution's business model, likely vulnerabilities, and risk capacity, this document helps determine which factors to measure. Run these key factors through a detailed analysis to identify where your institution or firm is vulnerable and create an action plan to reduce exposure in those departments.
In recent years, regulators want to see institutions run risk assessments on a more frequent basis or after significant events like a criminal investigation or offering a new product or service. Some may run into challenges as they lack the resources to fulfill these additional expectations. Some institutions have overcome these problems by automating systems with software using third-party support or look for cost-effective ways to increase staffing.
Adequate resources and staffing
Last but not least, it's smart to have a great team of specialized AML professionals leading the charge toward organizational compliance. While compliance is the responsibility of the entire organization, it's often the technical work of individual team members that deter financial crimes.
Recruiting, training, and retaining the right people has become a big challenge in the AML industry. Use a hiring process that filters people out by their excitement for the field and how up-to-date their knowledge is on recent regulations. It also helps to hire those with the certified anti-money laundering specialist (CAMS) designation.
If you feel the crunch from regulators and worry your AML department is falling behind, don't fret. You can use an outsourced AML team to get you caught up. Companies like AML RightSource have the bandwidth to meet your needs at a moment's notice and cost much less than hiring and training internally.
At AML RightSource, we maintain a team of bright, motivated, analytically-skilled employees trained in the most up-to-date AML/BSA policies and procedures. Our analysts can engage with your projects immediately, without disrupting your business or reinventing your processes. We can assist with workflows such as collecting Know Your Customer (KYC) data, AML investigations, and high-risk transaction monitoring.
Learn more about our affordable AML outsource capabilities by contacting us here.