2 min read
Winning the Compliance Battle: The Role of Managed Services in Modern Business
Rachel Dettmer : May 12, 2023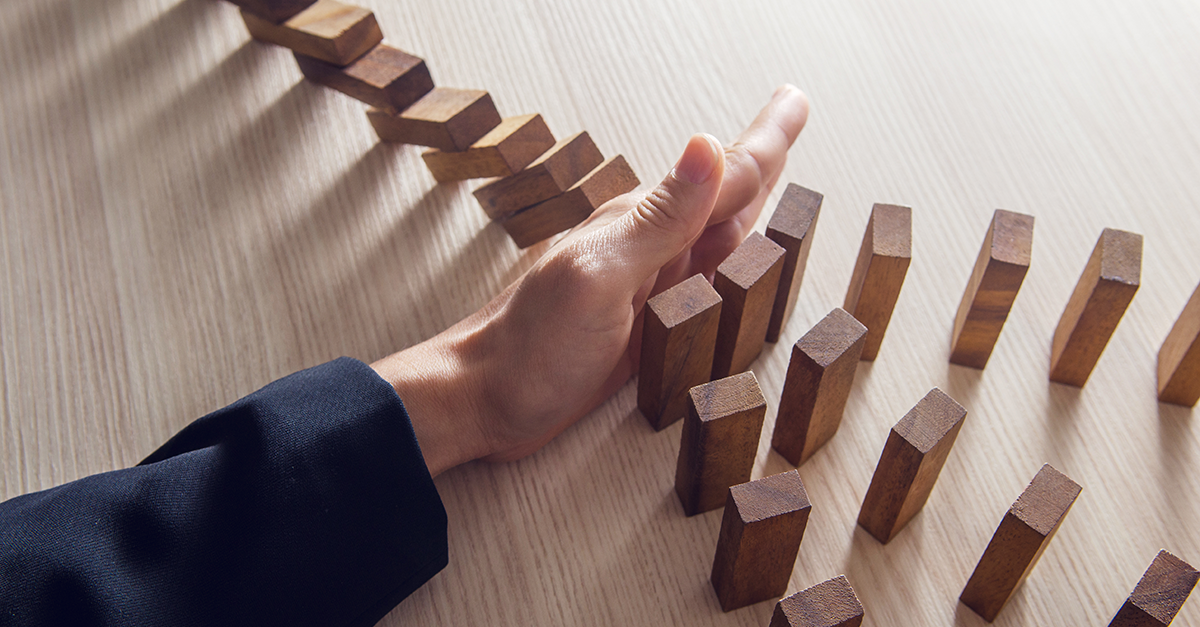 To remain competitive and successful in today's rapidly changing financial marketplace, banks and financial service providers need to be able to pivot and adjust operations to mitigate risk and take advantage of new business opportunities.
Yet compliance-related surges are all too familiar – and unpredictable – making this harder to do.
Managed services can provide this flexibility to financial organizations with their scalable, efficient approach to managing compliance surges.
Compliance Overload: What Triggers a Surge?
A range of factors causes compliance-related surges.
These include regulatory changes that require businesses to review or update their policies and procedures, a sudden increase in business activities, or even the unfortunate discovery of a possible violation that requires an audit, further investigation, or a lookback.
Likewise, mergers and acquisitions can create a surge as programs must be integrated to ensure all entities operate on the same level and comply with applicable regulations.
These surges in compliance-related activities or events often require additional resources and immediate attention.
Adding to this challenge is for 'business as usual' to continue, making it even more difficult to manage surges effectively. Worse, this can jeopardize safe business and leave organizations vulnerable to increased risk and regulatory failings.
How to Adapt & Thrive During Surges
One of the easiest ways for financial organizations to be flexible and successfully manage compliance-related surges is to partner with a managed services provider and outsource the overflow of work.
Here are the top six powerful benefits that can be unlocked with managed services:
Full Flexibility




Scalable business solutions that can quickly and easily accommodate changing requirements – up

or

down – over an extended period.

Support from Dedicated Experts




Experts who are up to date on the latest regulatory requirements and industry best practices to deliver high-quality support and process management.

This can help to bridge any gaps in internal capabilities.

A Cost-Effective Solution




Reduce the in-house costs of new hires, staff training, and overhead expenses while avoiding the potential penalties for non-compliance.


A bonus: the ability to budget and plan better with a predictable cost structure.

Improved Risk Management


The ability to proactively identify and address deficiencies, implement controls, and maintain continuity to reduce risk and improve compliance efforts before any issues lead to disruption or downtime.

Increased Efficiency




With support from highly skilled personnel, processes can be streamlined, allowing organizations to refocus on core compliance operations and improve overall performance.

Global Compliance Expertise


When operating in more than one country, as many large financial organizations do, a provider with a global footprint can help navigate jurisdictional rules, regulations, and obligations to avoid any potential issues.
Boosting Your Business' Resilience with Managed Services
With so many tangible benefits, it's understandable why so many organizations are leveraging the power of managed services to successfully navigate surges and remain flexible in the face of change. Still, at AML RightSource, our managed service offering is truly unique.
We are one hundred per cent focused on financial crime prevention and third-party compliance, making us the leading technology-enabled managed service firm in the Bank Secrecy Act (BSA) and anti-money laundering (AML) industry.
With over 4,000 experts, we have the world's largest financial crime compliance team, whose cumulative knowledge and seasoned experience ensure unparalleled support. Plus, we train and manage every expert directly.
We also have a range of cutting-edge technology solutions that can be tailored to our partner's requirements and deployed alongside our managed service offering.
This powerful combination of people and technology allows us to provide the expertise, support, and resources needed to deliver value, improve outcomes and level up any compliance program while reducing the risk and costs associated with non-compliance.
Ready to find out more? Just fill out our contact form, and we will start the conversation.