3 min read
2023 Financial Crime Market Outlook: Africa & The Middle East
Rachel Dettmer : February 22, 2023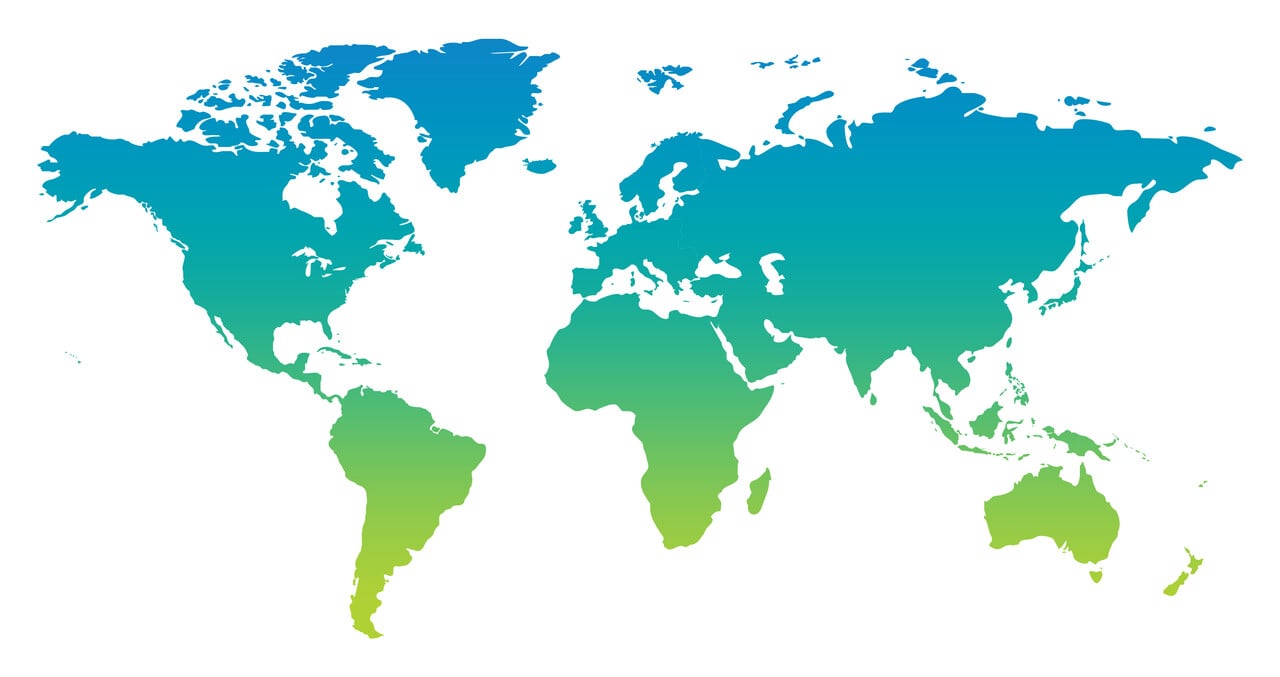 Welcome back to our financial crime market outlook series. This is the second instalment of the series and we will be focusing on Africa and the Middle East, and what 2023 holds for the region.
Jurisdictions with Strategic Deficiencies
As predicted last year, the United Arab Emirates was placed on the FATF's watchlist.
This makes them one of 15 African and Middle Eastern countries that are on the list for "strategic deficiencies in their regimes to counter money laundering, terrorist financing, and proliferation financing," and therefore subject to increased monitoring.
While this might seem a nominal number, as of October 2022, the FATF's grey list comprises only 23 countries and in relation to this, it is a significant number of countries in the region that fail to comply with international standards.
While some countries are notably closer to completing their agreed FATF action plans, others have many more deficiencies that still need to be addressed.
South Sudan was noted as making little progress, whereas Senegal, Uganda and Jamaica have all failed to meet the deadlines for their respective action plans; increasing their risk of being placed on the blacklist where enhanced due diligence is required and in the most serious cases, countermeasures applied.
Update as of 24 February 2023: South Africa and Nigeria have been added to the FATF's grey list while Morocco has been removed.
Corruption: Africa's Undeclared Pandemic
"Corruption erodes trust, weakens democracy, hampers economic development and further exacerbates inequality, poverty, social division and the environmental crisis."
South Sudan, Somalia, Libya, Equatorial Guinea, Democratic Republic of Congo have some of the worst scores in the world according to the Corruption Perceptions Index (CPI) – and the list goes on.
Corruption is rife and it's estimated that 3.7% of Africa's GDP is lost annually in illicit financial flows (IFFs). That's $88.6 billion.
While many African countries have deployed anti-corruption strategies, the unfortunate reality is that hardly any have delivered tangible gains.
Networks of corrupt officials are conducting serious, organized, and multi-layered international financial crime, and continue to pose a severe risk to any entity with direct or indirect links to the region.
The Impact of New Legislation
The new European Union (EU) Supply Chain Law is expected to be passed in 2023 and will require all EU companies to audit their suppliers along the entire global supply chain, including all direct and indirect business relationships.
The aim is to ensure compliance with applicable human rights standards and environmental protection to promote a fairer and more sustainable global economy, as well as responsible corporate governance.
Human rights and environmental violations have long plagued Africa and the Middle East and this new legislation could have far-reaching consequences for the region.
When the legislation is adopted, enhanced due diligence and third-party due diligence will naturally ramp up in response. Unless the risk of fines, restricted market access, and the potential for lawsuits can be mitigated for organizations, development and progress could start to stall as businesses seek safer alternatives and vetted suppliers.
Growing Cybercrime Threats
With 136 million adults that are either underbanked or unbanked in the region, and the possibilities of local and cross-border payments becoming easier, faster, and cheaper – where they have notoriously been the opposite – it's no wonder the financial landscape is rapidly shifting towards a booming FinTech sector.
But the global reach and anonymity of FinTechs are attracting the wrong crowd, causing both governments and regulators to call for increased regulations in a sector dubbed the 'wild west of finance.'
These cybercrime threats are only going to increase as they offer a promising target for criminals and a refuge for the financial transactions of criminals and terrorists.
Yet, cybersecurity is not getting the priority it deserves. The region's insufficient efforts and inadequate security to block cybercrime and regulate the Fintech sector as it pushes to close the digital gap through innovation are directly affecting business for enterprises, as well as countries.
If the pace of digital innovation cannot be matched by regulations and policy, this could stiffen growth for the region in 2023 and beyond.
Final Thoughts
Africa is rich in agricultural products, natural resources, and raw materials needed to manufacture key products for global consumption. Likewise, the Middle East has the largest deposits of crude oil in the world.
It's going to be a busy year for the region as they fight financial crime and try to level up with international standards.
Feel free to contact us if you're interested in how we can help you successfully fight financial crime with our range of services, solutions, and technology.