3 min read
2023 Financial Crime Market Outlook: Latin America
Rachel Dettmer : March 08, 2023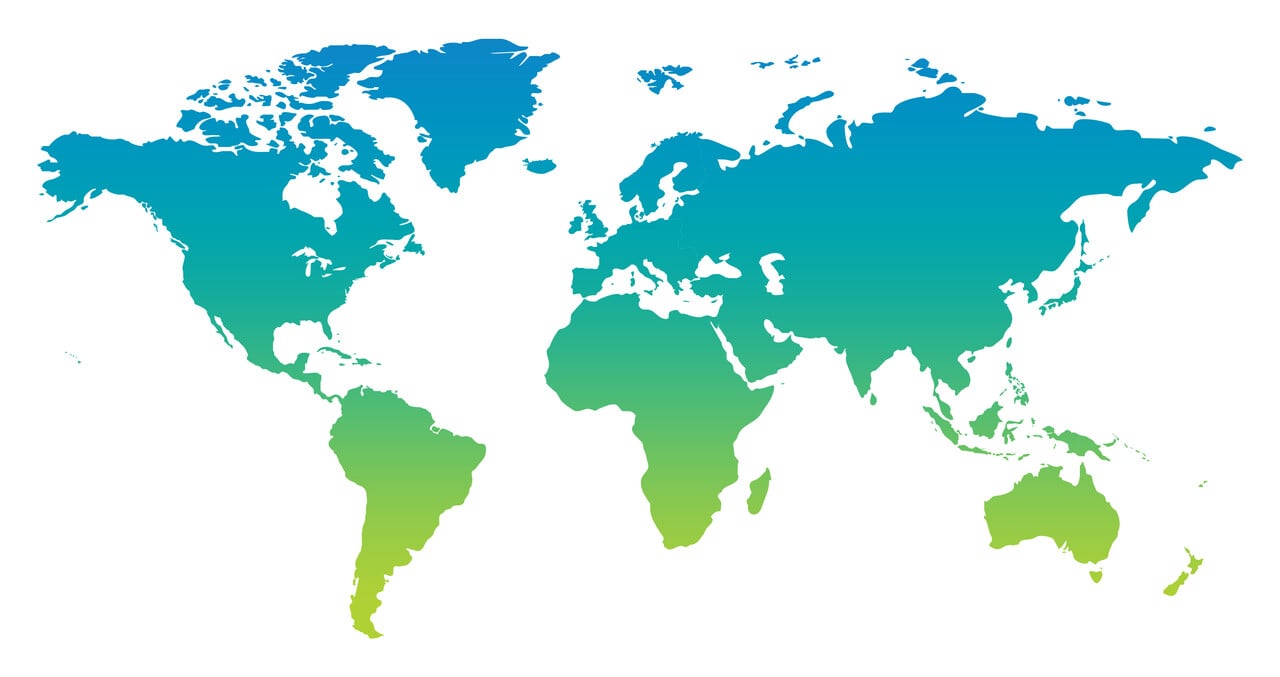 This is the fourth part of our Global Market Outlook Series and we're looking at Latin America.
The term Latin America is used to describe the countries in South America, Central America, and the Caribbean that speak Latin languages, including Spanish, Portuguese, and French.
The region has unfortunately long been associated with money laundering and corruption due to drug trafficking, poverty, and civil unrest.
This challenging financial crime environment, alongside a deceleration in economic growth and lingering inflation as a result of the last few years, means many firms will need to reevaluate their risk appetite this year.
Let's explore this further and the emerging risks that organizations need to be aware of.
Corruption: The Beginning and The End
There is a deep, systemic disease of corruption within public institutions in this region.
Venezuela, Haiti, and Nicaragua are some of the countries with the lowest scores on Transparency International's 2022 Corruption Perception Index (CPI); scoring 14, 17 and 19 respectively out of 100.
Transparency International also notes that since 2016, 27 out of 32 countries have had stagnant corruption levels with governments in the region failing to detect, prevent, investigate, and prosecute financial crimes.
Additionally, the Cayman Islands, Panama and Barbados are on the Financial Action Task Force (FATF) grey list for "strategic deficiencies in their regimes to counter money laundering, terrorist financing, and proliferation financing," and are subject to increased monitoring by FATF.
This corruption starts right at the top, with candidates and politicians being influenced by organized criminals or worse, running for public office themselves.
Not only does this undermine democracy and erode trust, but it also cascades all the way down to infringing on individual human and environmental rights, with marginalized and vulnerable groups being affected the most.
On a global scale, corruption is a key cause and result of the deterioration in peace.
Brazil, Mexico & Argentina

: The Largest Economies in LATAM
Brazil has over 100 foreign trade-based relationships and a gross domestic product (GDP) of US$2.4 trillion, making it responsible for more than 40% of the region's economy.
It's also the 12th largest economy in the world — expected to become the fifth largest by 2023. Mexico is 15th and Argentina is 27th.
However, regardless of their growing economies, these countries suffer from large-scale financial crimes such as money laundering, corruption, and trade-based money laundering, which continue to hamper sustainable development.
Additionally, continued political interference with law enforcement and anti-corruption institutions decreases accountability, transparency, and the capacity of institutions to effectively deal with crime and corruption.
Not only does this impact the wider LATAM region, but it also affects jurisdictions that have trade-based relationships with these countries and calls into dispute their complicity as they benefit from these financial crimes.
More comprehensive AML measures are needed in the Americas to ensure the necessary checks and balances are in place to fight corruption effectively.
With continued international support and making better use of the technology available during investigations, small steps in the right direction can be made to create better societies.
Private Investment Funds & Poor AML Regulation
In Latin America, private investment funds stimulate economic growth and stability, they also bridge the gap in traditional bank lending models.
However, these funds present an increased risk for money laundering and corruption as they are used to hide the proceeds of criminal activity.
A recent report by Global Financial Integrity substantiates this, highlighting the limited AML regulation for funds in the region's largest economies specifically Brazil, Mexico, Argentina, Chile, and Colombia.
The report also examines an investment fund associated with Joesley Batista, a Brazilian billionaire, who was fined $1.3 billion for his involvement in money laundering, fraud, and corruption; one of the world's biggest corporate corruption scandals.
The risks related to asset management need to be urgently addressed through reforms and regulation.
However, the onus is not just on the region alone to prevent money laundering through these investment funds.
Transparency International notes that "even countries with high CPI scores play a role in the threats that corruption poses to global security. For decades, they have welcomed dirty money from abroad, allowing kleptocrats to increase their wealth, power and destructive geopolitical ambitions."
Jurisdictions with links to the private investment sector in LATAM should conduct thorough risk assessments and due diligence to stem the flow of these illicit funds entering the international financial system.
New

T

rends in

C

onsumption
Out with the old and in with the new!
Consumer attitudes and behaviors are quickly changing in Latin America with e-commerce rising at a rate of 30% per year, more than twice the global average.
Even Tik Tok is making a move to offer online shopping in Brazil this year.
The sheer velocity of e-commerce growth creates a perfect breeding ground for criminals who are attacking with increased frequency and efficiency; as these sectors are less likely to be adequately protected or have the necessary safeguards in place to prevent online fraud.
In fact, after South-East Asia, Latin America had the highest percentage of overall revenue lost to fraud — 20 percent — with one in five e-commerce transactions being declined as fraudulent.
As a result, the global Latin America Fraud Detection and Prevention Market is expected to grow from $821.6 million in 2021 to $2,945.3 million in 2028, at a Compound Annual Growth Rate (CAGR) of 20% during the forecast period.
Financial institutions in the region need to carefully consider the software vendors they partner with to ensure that the solutions are scalable and truly effective in identifying suspicious financial activity.
Final Thoughts
Latin America is a region that holds lots of promise with emerging and developing markets.
It's also one of the most challenging financial crime environments in the world and the change it desperately needs will not come overnight.
Yet without bold, decisive action to fight corruption and strengthen public institutions from governments in the Americas, security threats will be harder to control, further fueling organized criminal activities — impacting the wider region and the world.
If you're looking for an AML and Compliance partner with global experience just fill out our contact form and we'll start the conversation.