4 min read
Efficient and Effective Financial Crime Compliance: Meet Tech-Enabled Managed Services
Rachel Dettmer : September 12, 2023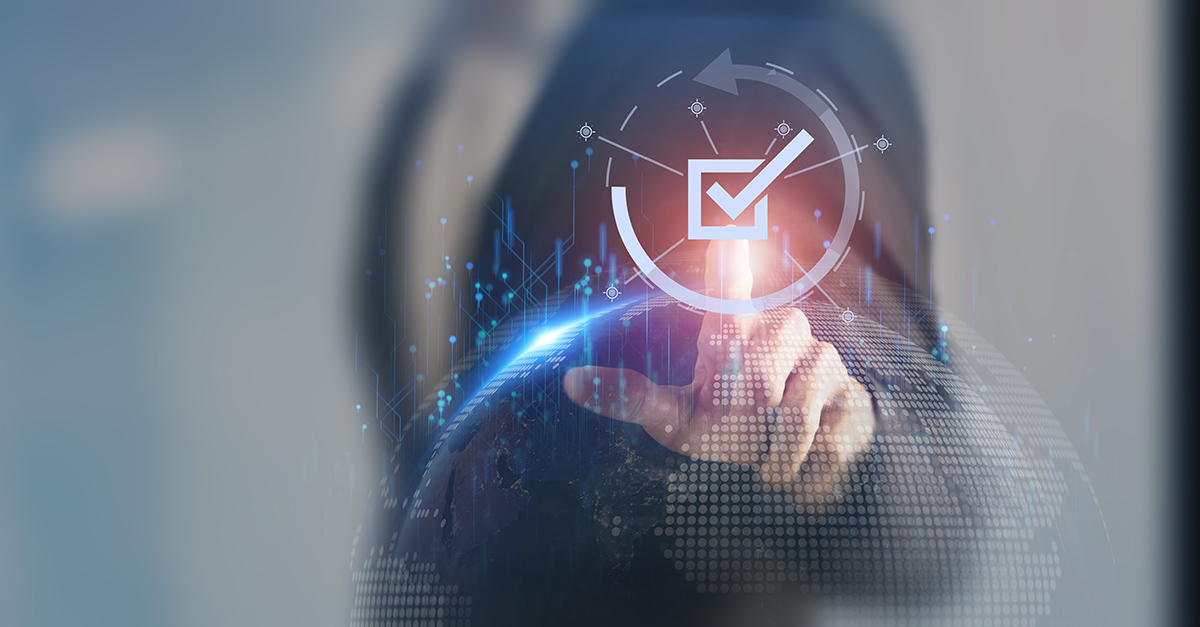 For banks and financial institutions, financial crime compliance isn't just a goal – it's a necessity.
Yet the constant evolution of regulations, the unyielding demand for innovation, and the ever-looming presence of financial crime have created an industry that demands adaptability like never before.
Against this backdrop, outsourcing has emerged as a lifeline, enhancing compliance, risk management, and operational efficiency.
In this blog, we will explore the tried-and-tested models to the innovative solution that marries tech and expertise seamlessly, creating the ultimate bespoke compliance solution.
Staff Augmentation vs. Managed Services: What's The Difference?
Staff augmentation is temporarily using outside personnel to augment an organization's capacity. These personnel are managed by the client, with no change to the operational model and without the use of external tools and processes.
Pros: It's quick, adaptable, and deals with immediate hurdles.
Cons: It's input-driven and a fleeting solution. It is only effective if tasks are simple and surface-level. All risk continues to reside with the client.
Managed services are the use of personnel on a long-term basis for the outsourcing of entire projects or to support BAU processes. A managed service provider (MSP) will assume control and manage the entire operation, making improvements, and committing to delivering specific outcomes in terms of volume and quality. It's a partnership between an institution and a vendor and aims to address the shortcomings of staff augmentation.
Pros: Flexible. Scalable. Predictable. Risk is shared equally between the client and vendor.
Cons: Perceived risk of service degradation. Internal resistance.
One of the benefits of managed services or tech-enabled managed services is that you jointly establish an operating model and business case where there's a trusted partnership between institution and vendor. The vendor will not only feel responsible for driving agreed outcomes for the institution but is incentivized to drive continuous improvements for its own benefit. – Ferko Spits, Senior Vice President, Managed Services EMEA.
Not Just a Checkbox: The Benefits of Managed Services
An effective and efficient Anti-Money Laundering (AML) program takes work, both in design and execution. While institutions are embracing change and introducing solutions to drive efficiency, it is still largely a manual and response-driven process in many cases, which can be daunting for banks and financial institutions.
Additionally, compliance programs face a lot of audit and regulatory scrutiny, attrition, hiring, and general HR headaches.
When you partner with a mature and capable MSP, it will provide you with access to the latest tools and methodologies that can be tailored precisely to your individual compliance needs. Likewise, it solves potential staffing constraints, ensuring highly trained analysts and investigators are on your team.
As mentioned, this outsourcing model centers on shared ownership between institution and vendor with a commitment to outcomes, which acts as a catalyst for change. It's not just a tick-box solution.
The MSP will review the organizational structure, drive process optimization, and make recommendations to enhance the controls of the AML program for better governance and oversight – creating client-centric value through better risk management.
A vendor will also be able to assist with more accurate forecasting capabilities, a notoriously tricky thing to do in the context of financial crime compliance. Another understated benefit is the ability to test innovative new strategies to combat crime without disrupting the existing program.
All of this will be done while adhering to best practices and benchmarking against these, even as regulations shift and evolve. Plus, there is often an opportunity for cost reduction.
At AML RightSource, we work with hundreds of financial institutions across the globe on an operational basis, and our MSP offering is unmatched:
We have the benefit of seeing literally hundreds of different compliance programs, the good, the bad, and the ugly, and we've made mistakes, corrected them, and learned along the way to improve our services. – Matt Michaud, Senior Vice President, Global Technology Solutions, Financial Crimes Advisory.
Besides the operational benefits, having the ability to rely on and trust an MSP is truly invaluable. Their assurance and unwavering dedication allow banks and financial institutions to enjoy the luxury of peace of mind, knowing that worst-case scenarios are being diligently and proactively prevented.
A Fortified Future: How Tech-Enabled Managed Services Achieve Even Better Compliance
Tech-enabled managed services involve using technology and expertise to solve problems more efficiently and effectively. This is beyond outsourcing; it's the future.
The importance of data analytics in the financial sector is increasing, with technology becoming a crucial aspect of any compliance program. Regulators support this tech-enablement of the financial crime function and process execution:
Regulators are starting to understand that there needs to be more tech enablement to catch up with the increasingly sophisticated cybercrime and fraud we see today. In parallel, regulatory scrutiny around risk management highlights the need for better vendor partnerships. It is now more important than ever to create a partnership where there is governance and oversight on both sides, allowing the vendor and the client to work together for mutually beneficial outcomes. – Janice Mensah, Senior Vice President, Managed Services Canada.
When we partner with our clients on an operational basis, we can use the insights gained from the managed services engagement to ask specific, detailed, and critical questions to understand what is happening upstream to cause backlogs.
And because financial crime prevention and third-party compliance are all we do, one of the many benefits of this is that we have a team of seasoned advisory experts who can be brought in to consult. We can then get to the core of the problem and handcraft the most suitable, bespoke technology solution to enhance your program.
Compliance will also become faster and more consistent through this automation and improved risk intelligence. Likewise, this can lead to easier and quicker adoption of new technologies into your environment. And finally, these solutions will be sustainable and scalable.
Internally, we talk about our technology just as much as we do with our clients, because we know that we can run a better managed services operation when we bring innovative technology and analytics to the table. – Matt Michaud, Senior Vice President, Global Technology Solutions, Financial Crimes Advisory.
With blueprints forged from extensive experience across the globe and tailored solutions with innovative technology, compliance does not have to be a response.
If you want to hear more, listen to our webinar Tech Enabled Managed Services – What Is It and What You Need to Know About It here.
Or, if you want to learn more about our services and solutions and how we can help you, fill out our contact form, and we'll start the conversation.