5 min read
Private Jets to Airliners: The Use of Private Aircraft in Narco-Trafficking
Dev Odedra : February 14, 2022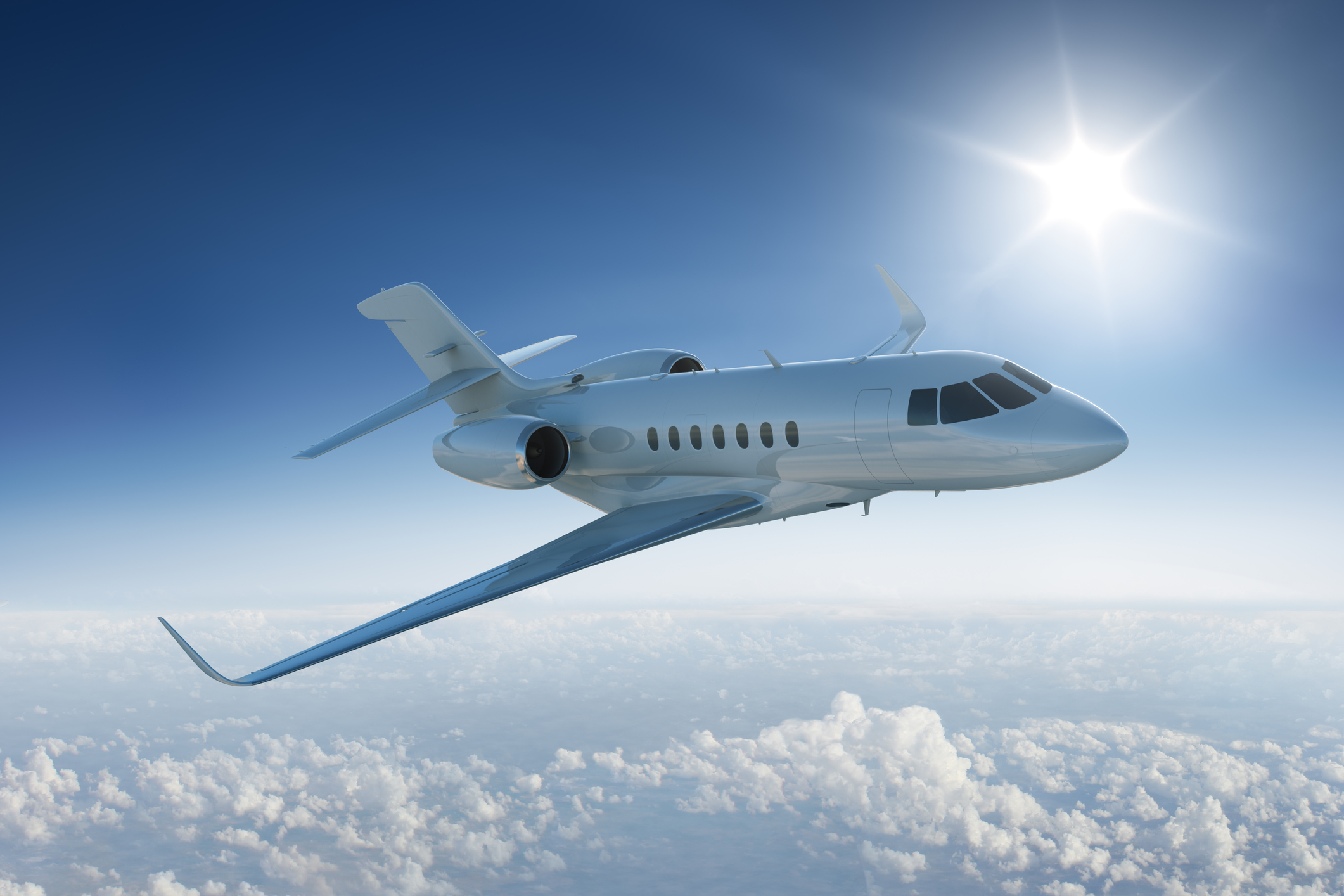 The use of private aircraft for narco-trafficking into the United States (US) is not new and has been seen as far back as the 1970s. The heyday of narco-trafficker Amado Carrillo Fuentes, nicknamed 'Lord of the Skies'[1] for his use of a fleet of jets to transport drugs, may be long gone but the use of private jets continues today and has even expanded into Europe and West Africa. Private aircraft not only provide a means for narco-traffickers to transport drugs but with aircraft being high-value assets, they also provide a means by which to launder the illicit proceeds of drug trafficking itself.
While it may ultimately be the responsibility of law enforcement to bring those using private aircraft for narco-trafficking to justice, others such as the Federal Aviation Administration (FAA) and financial institutions can also help in efforts to detect and stop drug trafficking using private aircraft.
Closer to home in the US
News headlines in Mexico of private aircraft being used in narco-trafficking where they land not only on clandestine airstrips but also public highways[2], and even involving shootouts[3] with the Mexican military, may give the appearance of an issue far from the United States (US). However, an indictment in Texas[4] of eight individuals in 2021 may change this perspective - the case highlights that foreign governments are seizing aircraft registered in the US, where multi-ton shipments of cocaine are involved.
The Texas case details that the individuals purchased and illegally registered (as well as held in trust) aircraft for foreign companies and individuals to export to other countries. The allegations state two of the individuals used their aircraft company to register thousands of aircraft in an east Texas town, Onalaska, which didn't have an airport.
A number of these illegally registered aircraft that were exported overseas were used by transnational criminal organizations in countries including Colombia, Venezuela, Ecuador, Belize, Honduras, Guatemala, and Mexico in order to traffic large amounts of cocaine - ultimately to the US. The allegations in the indictment also state illicit proceeds from the sale of drugs were then transported as bulk cash from the US to Mexico and used to buy even more aircraft as well as cocaine. These aircraft purchases were believed to have been carried out by wire transfers from money exchanges (referred to as 'Casa de Cambios') via banks in Mexico to shell companies in the US as aircraft sellers or brokers.
Aircraft registration
The use of US-registered aircraft to facilitate narco-trafficking hasn't gone unnoticed in the US. As far back as 1988, the Federal Aviation Administration Drug Enforcement Assistance Act (FAA DEA Act) was passed by Congress, which made it policy for the FAA to help law enforcement when it came to the regulation of controlled substances (i.e. drugs). More recently, a US Government Accountability Office (GAO) report in 2020[5] on the FAA, which manages the US aircraft registry and holds information on around 300,000 civil aircraft, found that accurate registry information can assist investigators in combatting illegal activities including drug trafficking or the purchase of aircraft to be used in money laundering schemes.
The GAO report found:
The FAA typically relies on 'self-certification' of registrants' eligibility, as part of civil aircraft registrations.

Risks that were identified with the FAA included not verifying applicant identity, ownership, and address information as part of the registry process.

Further vulnerabilities were also identified which opened the registration process to fraud and abuse, where opaque ownership structures could be used to register aircraft making it difficult to understand who owns and controls the aircraft - the GAO noted such structures could be used to own aircraft connected with money laundering and other illegal activities.

The GAO also found that there was no FAA risk assessment in relation to an eligibility review and information collection to manage risks. They say that "Without a risk assessment, FAA is limited in its ability to prevent fraud and abuse in aircraft registrations, which enable aircraft-related criminal, national security, or safety risks".
It's not just money laundering and drug trafficking risks in isolation that the GAO report highlights, it also shows how these risks intersect with corruption and sanctions risks. In one of the six case studies[6] included in the report, it notes how an aircraft registered in the US that the US Treasury's Office of Foreign Assets Control (OFAC) informed the FAA about, was used as part of an illicit narco-trafficking scheme. In 2017, OFAC designated a high-ranking government official of Venezuela as aSpecially Designated Narcotics Trafficker (SDNT) in relation to the Foreign Narcotics Kingpin Designation Act (Kingpin Act) due to the official's role in international narco-trafficking. The official had used a 'front man' who laundered illicit drug proceeds. The front man had a network of international companies as well as having owned and controlled a number of US companies, one of which was a Limited Liability Company (LLC) used to register an aircraft with the FAA and used a 'voting trust' to meet US citizenship requirements. OFAC went on to also designate the US-registered aircraft and the LLC as blocked property.
Beyond maritime ports in European and West African
Narco-trafficking into Europe has primarily been via maritime shipments to ports, but the use of private aircraft has also become an attractive smuggling method to both Europe and West Africa[7].
In 2009, in a case nicknamed "Air Cocaine", a burnt Boeing 727[8] was found in the Mali desert and was believed to have been carried multiple tons of cocaine. Investigations at the time suggested the case was not a one-off - the following year, a Mali police commissioner was convicted for his role in a scheme to build an airstrip for desert landings of narco-planes. In 2010, the United Kingdom (UK) authorities noted that a twin-propeller Beechcraft BE 300 from Venezuela had landed in Mali, with the cargo unloaded and moved via trucks - after which they lost track of it. In 2012, a Bombardier BD-700 jet was seized on its way from Venezuela to Benin carrying 1.6 tons of cocaine - denied entry into Benin, the jet landed in the Canary Islands where the crew was arrested by Spanish police.
A more recent example shows that attempts at smuggling cocaine into Europe may not have receded. In late 2021, two individuals were convicted in the US of plans to make multi-ton shipments of cocaine from South America to Europe using US registered private jets[9].
The two convicted, who were both pilots, planned to use a US-registered Gulfstream G2 private jet (owned by one of them) as well as other unregistered and untraceable "black flights" to traffick multi-ton shipments of cocaine from South America to West Africa. They planned to unload the cocaine at clandestine airstrips and landing sites in the Sahara Desert. In furtherance of the scheme, they had planned to use their aviation company as cover for flights to Europe and other countries carrying cocaine under the guise of "VIP" commercial flights.
The plans didn't fully materialize; during a test shipment flying the Gulfstream G2 private jet from Mali to Croatia, with 1 kilogram on board, the pair were arrested by the Croatian National Police in coordination with the DEA and extradited to the US.
Compliance Considerations

For compliance staff in financial institutions, the following are some of the points for consideration that may help in detecting the use of private aircraft for money laundering and narco-trafficking:
In-person visits to clients to inspect and understand the nature of business of those involved in private aircraft-related businesses. This can include understanding the clients' customer base, as well as the backgrounds of business owners.

As part of Know Your Customer (KYC) efforts, ensuring there is a clear understanding of client ownership structures, as well as a clear business rationale for such structures. This should be of particular focus given the GAO report notes that opaque structures (such as the use of shell companies, LLCs, noncitizen trusts and US citizen corporations using voting trusts) can be abused for illicit purposes.


To help inform transaction monitoring efforts, information could be obtained on expected transactional activity by volume, values and country, as well as obtaining information on companies and individuals the client may be dealing with.

Including typologies, such as the six case studies in the GAO report, in Anti-Money Laundering (AML) training could help inform investigators of drug trafficking and money laundering risks and red flags involving the use of private aircraft.
[1] https://irp.fas.org/congress/1998_hr/ct980226.htm
[2] https://www.bbc.co.uk/news/av/world-latin-america-53306151
[3] https://www.thedailybeast.com/mexican-narcos-more-brazen-by-the-day-land-cocaine-plane-on-a-highway-and-shoot-a-general
[4] https://www.justice.gov/usao-edtx/pr/eight-individuals-indicted-transnational-drug-trafficking-money-laundering-and
[5] https://www.gao.gov/products/gao-20-164
[6] https://www.gao.gov/assets/gao-20-164.pdf
[7] https://www.unodc.org/documents/toc/Reports/TOCTAWestAfrica/West_Africa_TOC_COCAINE.pdf
[8] https://www.theguardian.com/world/2010/nov/15/south-american-gangs-flying-cocaine-to-europe
[9] https://www.justice.gov/usao-sdny/pr/two-defendants-convicted-aviation-based-drug-trafficking-charges