3 min read
Arachnys partners with Ince, eLegal and Yoti to launch first integrated KYC solution for the real estate sector

AML RightSource : March 15, 2021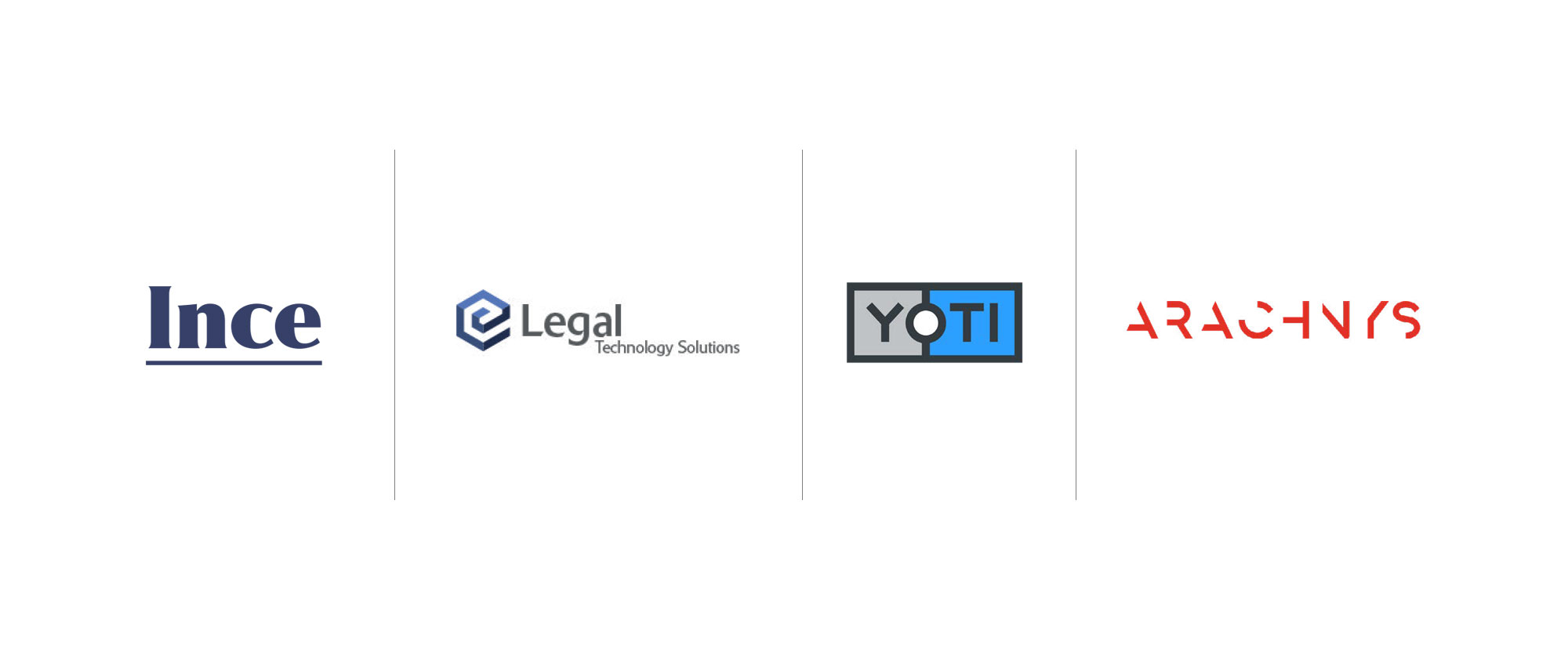 New digital client onboarding offering from Ince, delivers a fully integrated technology and legal advisory know-your-customer solution in collaboration with leading technology providers eLegal, Yoti and Arachnys.
International legal and professional services firm, Ince, recently announced the launch of the first integrated software solution combining the best know-your-customer (KYC) technology with expert legal advice and escalation in a single platform, for seamless client onboarding to meet anti-money laundering (AML) regulations in the real estate sector.
Developed to help companies in the real estate sector demonstrate AML compliance, the solution is delivered in collaboration with industry-leading technology providers including client onboarding specialist eLegal (part of The Ince Group), leading ethical digital identity platform Yoti, and global KYC and AML data provider Arachnys. It will be initially rolled out to the real estate sector before launching in other markets where money laundering challenges are prevalent.
The launch of the new digital KYC solution comes at a time when the real estate sector is facing significant regulatory pressure to strengthen its approach to money laundering. With over £4 billion of property in London estimated to be owned by individuals or companies with a high money laundering risk, the UK Money Laundering Regulations have tightened to include estate agents involved in the purchase or sale of real estate properties as well as high-value lettings. This is part of a wider clamp down as in the first six months of 2020, fines for money-laundering breaches in the UK totalled $47.6million (£36.6million).
Currently the onboarding process is fragmented, which is time-consuming, expensive, and leaves scope for costly error due to a lack of compliance. Flaws in the process were recently highlighted by an Arachnys study which revealed that 85% of AML and KYC analysts rely on Google to perform due diligence checks. With increasingly stringent checks to perform, taking such a piecemeal approach is no longer fit for purpose. This is why the new integrated digital KYC solution allows the real estate sector to streamline the onboarding process and produce accurate and consistent results for each client. It minimises human error and interference, whilst decreasing the time and resource spent on the onboarding of new clients.
By partnering with technology experts – who participate in the various stages of the client onboarding process – Ince can safeguard clients from the commercial and reputational damage associated with significant repercussions of failing to comply with money laundering regulations.
The new Ince proposition comprises the following services:
Company and individual checks against sanction lists and adverse media reports for initial screening.

Biometrically-linked electronic identity verification for all associated individuals to prove their identity and that they are real individuals.

Ultimate Beneficial Owners (UBOs) and related parties are automatically discovered and checked for and Politically Exposed Persons (PEPs) and adverse media checks.

Redirection for complex cases that need further investigation to on-demand, in-depth research support and legal advice to receive risk-based recommendations and enhanced due diligence checks.

Full audit trail of all processes, risk assessments performed and documentation is produced to provide strong evidence of compliance to regulators.

Integration with client's internal core and CRM systems for storage purposes.
Commenting on the announcement, Mark Tantam, Managing Partner, UK and Global Head of Consulting at Ince, said:
"As regulators clamp down on AML compliance in the real estate sector incomplete or insufficient client onboarding can leave these companies vulnerable to HMRC scrutiny and potential costly penalties."

"Our collaboration with eLegal, Yoti and Arachnys addresses the existing need in the market for a fully integrated solution that involves both advisory and action-based services. This prevents critical gaps in the digital KYC process, saving time and money whilst protecting reputations. Combining specialist software with Ince's trusted legal advisory expertise on anti-money laundering regulation will provide the real estate sector with confidence that they are compliant. This presents the opportunity to use the client onboarding process as a strategic tool for proactively building anti money laundering resilience when incorporated as part of a broader, comprehensive AML framework that includes a commitment to ongoing employee training and risk assessments."
David Buxton, CEO/Founder at Arachnys added:
"We're really excited by this joint offering with Ince, eLegal and Yoti which is powered by Arachnys' intelligent, enriched global KYC and AML data. We're now able to offer significant time and resource savings to any regulated industry such as real estate where it's long been a struggle to onboard new customers whilst also achieving regulatory compliance".
Robin Tombs, CEO/Founder at Yoti also commented:
"I am delighted that Ince has chosen Yoti to be part of its digital KYC platform. Together we'll deliver robust identity verification for company directors, Ultimate Beneficial Owners and persons of significant control to the real estate sector; with strong potential for other regulated markets. This will allow clients of the platform to feel assured that they are deploying best-in-class RegTech from four leading specialist firms, to combat fraud and financial crime".