5 min read
The FinCrime Files – Q&A with Renata Hoes, Regulatory Compliance Manager at Bitstamp

AML RightSource : May 24, 2021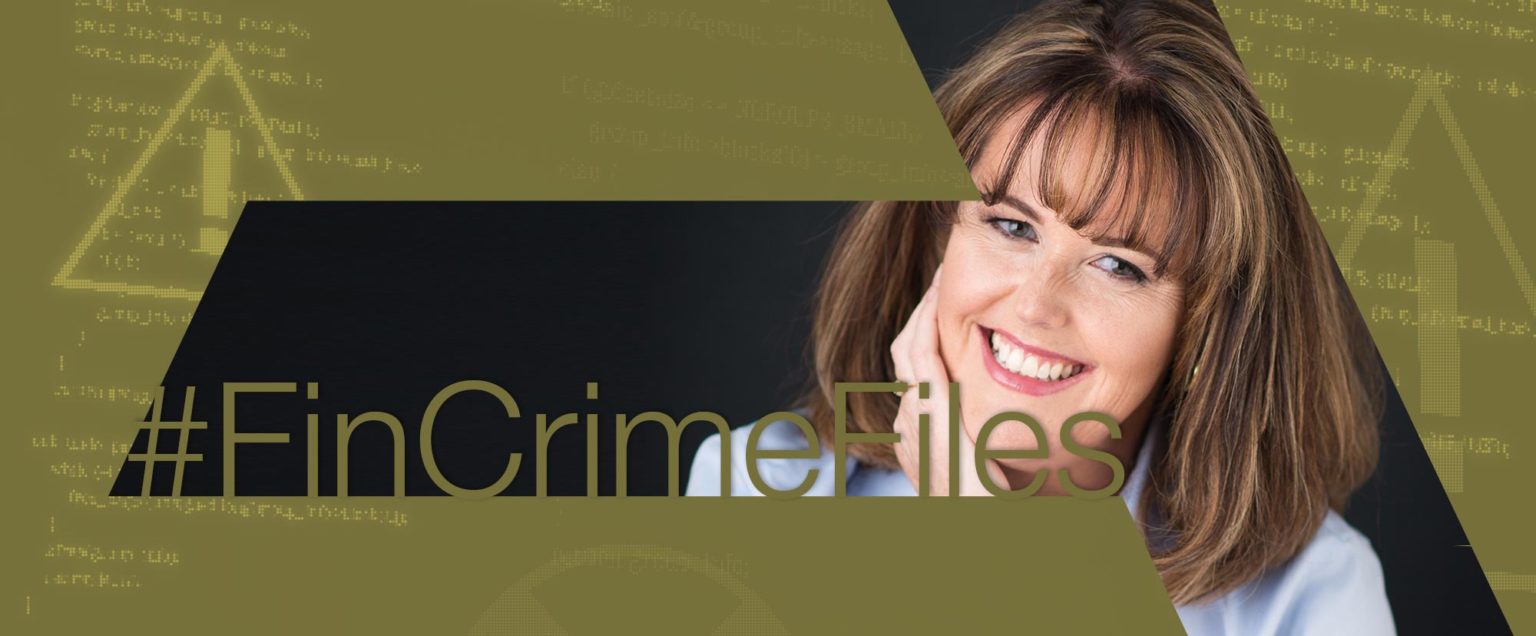 In this edition of our FinCrime Files interview series, we had the pleasure of catching up with Renata Hoes. We first spoke to Renata in June of 2020 when we she was Chief Compliance Officer at MFEX Luxembourg, and gave us some great insights on fighting financial crime from the perspective of a mutual funds exchange. Nearly a year later, we spoke to Renata who is now in a new role as Regulatory Compliance Manager at Bitstamp.
Hi Renata, it's great to be speaking again! Since speaking in 2020, you have taken a new role in a cryptocurrency exchange. Would you like to explain a little on what's involved as Regulatory Compliance Manager at Bitstamp?
Thanks for inviting me back, it's a pleasure to speak to you again. I have indeed taken on a new challenge at Bitstamp Europe S.A. as Regulatory Compliance Manager since the beginning of this year.
Let me first tell you a bit about Bitstamp! Bitstamp is the world's longest-standing crypto exchange, continuously supporting the industry since 2011. It offers trading of top cryptocurrencies with USD, EUR, and BTC pairs, a range of deposit options, and simple withdrawals to your bank account. Licensed in the EU and compliant worldwide, Bitstamp helped pioneer a number of security best practices, earning a position of trust within the industry.
My role at Bitstamp Europe S.A. is to ensure that the company complies and operates in conformity with regulatory requirements, as well as our internal policies and procedures. This means that I have the responsibility to ensure that we, as a company, take the necessary steps to comply with relevant laws and regulations whilst in the process of attaining the goals and objectives that Bitstamp Europe S.A. has set as a company.
Some of my main tasks include reviewing and setting standards for outside communications to regulators; building, designing and maintaining a complete compliance monitoring plan to reduce the risk of the company breaking laws and regulations and working closely with our business units and management to ensure appropriate policies and procedures are in place for internal control, conduct of business and internal governance.
This role is specifically important for a company like Bitstamp which is a regulated entity in Luxembourg faced with a heightened regulatory environment where change is constant.
The popularity of cryptocurrencies has exploded recently, with Bitcoin reaching all-time highs and institutional money and interest flowing in. From a crypto exchange standpoint, what are the 3 main compliance challenges you have to deal with?
Coming from the Investment Fund industry, my first challenge was to understand the compliance risks specific to cryptocurrencies and the unique controls we need to consider implementing to address these risks – certainly, a lot of difference from the Fund Management industry! Some of the main challenges I see from a compliance perspective are:
Understanding current regulatory requirements on cryptocurrencies, especially as we move into new jurisdictions.
Identifying new or upcoming regulatory highlights that could have a major impact on the cryptocurrency space.
Understanding our AML regulatory obligations that cryptocurrency exchanges must adhere to.
Cryptocurrencies are often associated with criminal activity such as ransomware due to the anonymous and encrypted nature of coins being owned and stored. Do you think regulation is the only way to enforce and eliminate this type of activity?
Regulations for cryptocurrencies and crypto exchanges are rapidly increasing around the world. However, the crucial part is to ensure that each crypto exchange who is regulated by those regulations have properly implemented them into their policies and procedures. Strengthening compliance procedures on a regular basis is extremely important in this fast-moving industry.
This is where Compliance, as the 2nd line of defence, comes in to train our customer onboarding team on money laundering and terrorist financing scenarios.
Today, Bitcoin isn't as anonymous as you may think, as it uses a blockchain system that serves as a virtual record of all transactions on the network.
Remember, the blockchain is publicly accessible, which allows anyone with good computer-knowledge to trace digital footprints of anonymous traders. The open, transparent nature of crypto transactions means that it's very hard for criminals to convert it into fiat currency and get away with it.
Bitstamp Europe S.A. has developed a strong communication with the Luxembourg regulator, the CSSF as well as the Financial Intelligence Unit which enables the FIU to detect certain patterns and produce more annual reporting standards to show the legitimate use of cryptocurrency. Working together with the CSSF and the Financial Intelligence Unit is crucial.
One of the biggest issues it seems with cryptocurrencies is lack of knowledge and misinformation, and from a compliance perspective this could be even more prevalent. What sources do you recommend for compliance professionals to stay up to date with such a fast-moving industry?
In a work environment, and focusing on compliance, it is important to not just monitor regulatory changes to stay up to date but also to take action to ensure we remain compliant. A company that fails to evolve will fall behind, and the same applies to compliance professionals – if you don't keep yourself up to date, you will be out of the loop!
As compliance professionals, we need to not only educate ourselves about the regulations, but we also need to learn about the technology and try to demystify it. If you can understand the technology and know what you are dealing with, this will help you to manage risks and leverage value.
There is so much information available on virtual assets, crypto, blockchain, etc., but to stay on top of it all is almost a full-time job. As mentioned at the start, no one is an expert in this area yet, so all we can do is educate ourselves as best we can and then share that knowledge.
For myself, joining working groups on crypto and attending regular seminars/conferences on the topic are some of the ways I stay up to date. Learning and sharing with your peers in this ever-growing industry is the key to successfully staying up to date.
What do you see happening in the future for virtual currencies to become mainstream? For example, do you think it will take a progressive country to move their currency entirely over to a virtual one?
An interesting question as we are seeing more and more news reports that companies are starting to accept Bitcoin as payment. Uber has indicated its open to considering accepting the cryptocurrency as payment. Mastercard is planning to support digital currencies on its network later this year.
I think it will take some time for virtual currencies to become mainstream. Part of the larger problem with cryptocurrencies globally is access. Bitcoin and other cryptos require internet access to be bought, spent or traded. That limits access in low and middle-income families and even to large parts of certain countries. Only about one-half of adults in the world have access to a smart phone today, according to the World Economic Forum.
Even when those numbers begin to increase, there is a lot of education that must take place, so people will understand and trust digital currency technology.
I believe the three key areas which need to be resolved before virtual currencies become mainstream are:
Regulations – government authorities need to come together to form one common framework for crypto currencies. Some countries have recognised crypto assets as a means of payment and as an asset class. Other countries have banned the purchase and sale of crypto assets. We must have a common regulatory framework or at least a common agreement at a global level on how crypto assets are recognised.
The second challenge is security. I have already spoken about security within crypto exchanges such as Bitstamp, but the key to good security also lies with the users. Properly securing and storing your keys is vital. Being careless with these keys can be very dangerous to your financial health.
The third key challenge is the attraction of institutional investors and that is one area that we see in the news daily. From Morgan Stanley, Goldman Sachs, JP Morgan to investment firms such as Fidelity Investments, we are seeing more financial institutions offering Bitcoin to their wealthy clients. This will drive crypto currency acceptance further.
Thank you Renata!